Mentors Make a Difference: Five Tips for Maximizing the Relationship with Your Professional Mentor
May 17, 2023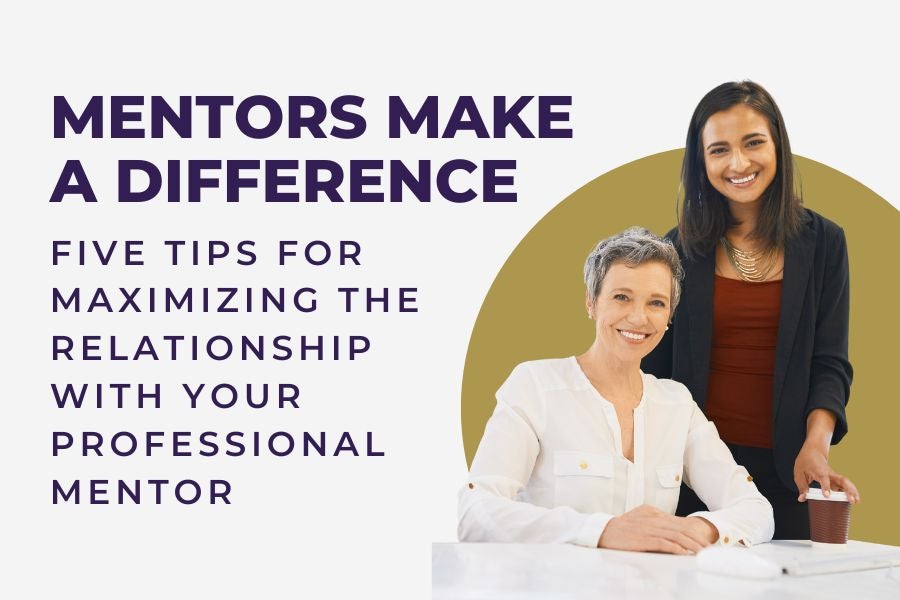 Written by Laura Encalade, Director, School of Public Policy
Professional mentors are an invaluable resource at all stages of your career but particularly in your early career. Strong mentoring relationships result in expanded professional networks, connections, sounding boards and sources of sage advice when navigating job applications or career moves. 
However, these kinds of mentoring relationships don't happen passively. Maximizing a mentoring relationship requires intentional effort and action. 
At Lipscomb University, we pair our graduate Master in Public Administration (MPA) students with professional mentors based on areas of mutual interest and desired career trajectories. The School of Public Policy selects experienced professionals in the fields of government relations, nonprofit management, and executive leaders to mentor our MPA students and provide job shadowing opportunities.
Claire Wisener, a Lipscomb MPA student, interested in local community economic development shared the following experience after being partnered with Amy New, the President and CEO of the Cookeville-Putnam County Chamber of Commerce, as her mentor: "The mentoring experience gave me a chance to not only explore potential careers in my preferred field but also to actually experience a day-in-the-life and learn from those already in the career. The connections I made with my mentor, plus everyone she works with, are invaluable." 
We shared the following tips on maximizing the mentor relationship with our graduate students: 
Talk about expectations. 
Every good relationship, professional or personal, benefits from clear expectations. Mentees should engage mentors in a conversation about what expectations will set up the partnership for success. Some common expectations include maintaining confidentiality, scheduling meetings in advance, and honoring time commitments. This helps to start the relationship with clarity and mutual respect about the things that are important to each individual. 
Activate your curiosity. 
Your mentor is an amazing resource. Demonstrate curiosity about not only their current job but also their professional journey. Be prepared with questions and topics that you want to discuss with your mentor. For example, you might want to discuss some of the challenges that your mentor has faced as he or she encountered early in their career. 
Be proactive.
Engage with a plan. You may not have an exact roadmap for the relationship with your mentor, but develop a vision for where you hope the partnership will go. Consider the areas where you need support and target your mentor conversations and meetings in those areas. Also, plan to reach out to your mentor proactively. Share updates, ask for advice, and schedule additional meetings. 
Engage in active listening.
As mentors provide advice, utilize the time together to further develop the skill of active listening. Often, time spent listening has attention divided between what is being said and what you will respond with next. When you meet, give each other your full and undivided attention (turn the cell phone to silent or mention your reasoning for leaving it on if necessary). Allow the other one to speak a complete thought before responding. 
Practice gratitude. 
Mentoring is a two-way street. Mentors are not only developing their mentees, but they also gain fresh perspectives and develop their own coaching skills. As a mentee, not only thank your mentor for their time but think of ways that you can show gratitude and support them. Is there an interesting perspective or experience that you can share? Apply the advice given and share the results of the action. 
A powerful mentorship experience can be career-changing. Mentors can be found in formal partnerships, like the mentoring program that is a part of Lipscomb's MPA program or they can be informal relationships that develop in your workplace. Utilizing the five tips above will help mentees to make the most of the mentorship opportunity.
Written by Laura Encalade, Director of the School of Public Policy 
---
College of Leadership and Public Service News
---