Virtual Nashville Business Breakfast: Cindy Baier
Wednesday, September 30, 2020 9:00 AM-9:55 AM
Online
On Wednesday, Sept. 30, Lipscomb's Nashville Business Breakfast will feature Cindy Baier, president and chief executive officer of Brookdale Senior Living. The business breakfast will be held online at 9 to 9:55 a.m. Event is free but registration is required.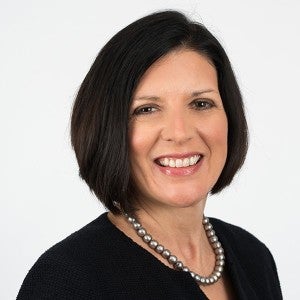 About Cindy Baier
Cindy Baier is the president and CEO of Brookdale Senior Living, the nation's leading operator of senior living communities and one of the largest home health and hospice providers.
As of year-end 2019, the $4.1 billion company operates more than 700 senior living communities and has the ability to serve 65,000+ residents through its independent living, assisted living, memory care and continuing care retirement communities and also serves more than 20,000 patients through its home health, hospice and outpatient therapy services. The company's 50,000+ employees are taking care of America's seniors and in 2019 Fortune magazine ranked Brookdale as one of the 150 largest publicly listed employers in the country.

Baier initiated and is leading the company's operational turnaround strategy. Retention rates of the company's top community leaders are strong and a large amount of former associates returned to work for Brookdale. She helped focus the company's efforts on increasing diversity, resulting in the board and executive leadership team approaching gender parity. 
Within the second year after introducing the "winning locally" strategy, the company outperformed the sequential industry occupancy growth and the company's Net Promoter Score® increased 20%.

Ms. Baier has served for more than a decade as a board member of public and private companies and organizations. She currently serves as a member of the board of directors of the National Investment Center for the Seniors Housing & Care Industry and the Nashville Health Care Council, where she serves on the executive committee. 

Baier has been recognized by a number of professional organizations, including recipient of the Corporate Citizenship 2020 Award from the Committee for Economic Development of The Conference Board; elected to McKnight's Hall of Honor in the 2020 "Women of Influence" category; featured in the 2020 "In Charge" lists by both Nashville Medical News and the Nashville Post; named in WomenInc.'s 2019 Most Influential Corporate Directors list; recognized in the Nashville Business Journal's 2020 Health Care Leaders awards and 2019 "Power 100" list; and honored at the Journal's 2019 "Most Admired CEO" event.