Friday, July 12, 2019 8:00 AM-Sunday, July 21, 2019 5:00 PM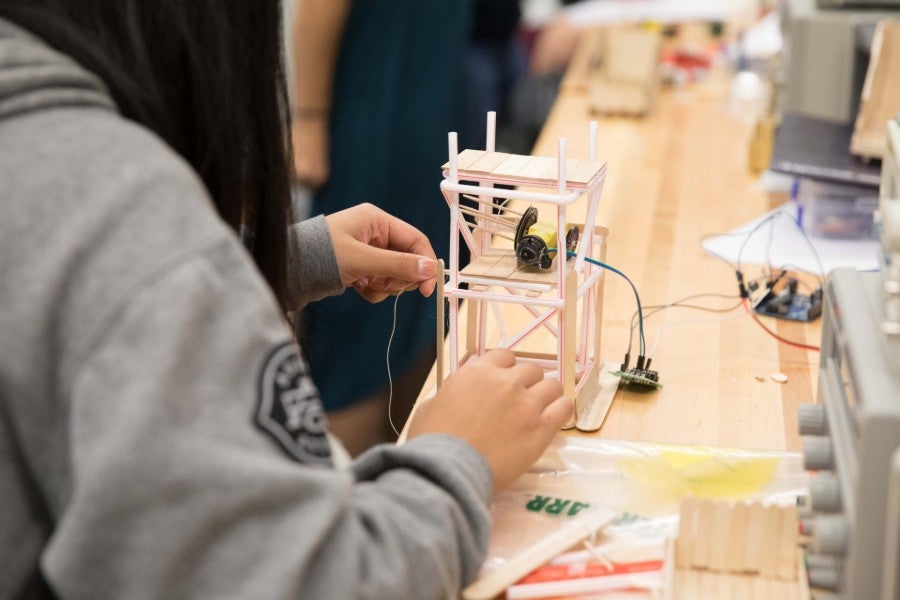 Get a head start on your college career by earning three hours of tuition-free college credit and getting a glimpse of college life before the real thing begins. Lipscomb's Summer Scholars is a 10-day residential academic program that emphasizes experiential learning. When you're not in the classroom, you'll be exploring Nashville or hanging out on campus. 
The Raymond B. Jones College of Engineering hosts the Summer Scholars'  Introduction to Engineering program for rising high school seniors who must have a minimum 24 math score on the ACT. 
This course is an introduction to the profession and practice of engineering. The lecture portion presents the history, role, disciplines and functions of engineering. A series of studio/laboratory experiences exposes students to the three major disciplines in engineering--civil, electrical/computer and mechanical. Students will also enjoy field trips to experience engineering in practice around Middle Tennessee.
Apply for Summer Scholars here.