St. Louis alumni event at Prasino
Saturday, March 7, 2020 11:15 AM-1:15 PM
Prasino (1520 S. Fifth Street, St. Charles, MO 63303)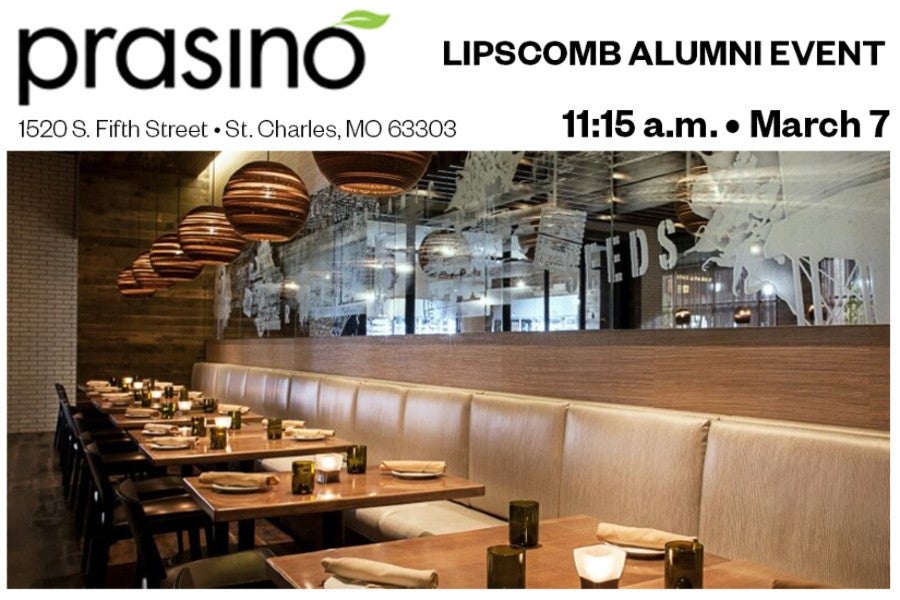 Gather with fellow Lipscomb University alumni in the St. Louis area for coffee or lunch and strengthen your alumni community. Come meet new friends or reconnect with friends from the past at Prasino on March 7 at 11:15 a.m.
This event is open to all Lipscomb University alumni and their guests. Please reach out to your fellow alumni in the area and make sure they are coming, too. Coffee or lunch is on you. The fun and school spirit will be provided.
Questions? Contact Laura Sears, alumni communities and events, at laura.sears@lipscomb.edu for event info.