Singarama 2019
Thursday, April 4, 2019 7:00 PM-Saturday, April 6, 2019 7:00 PM
Collins Auditorium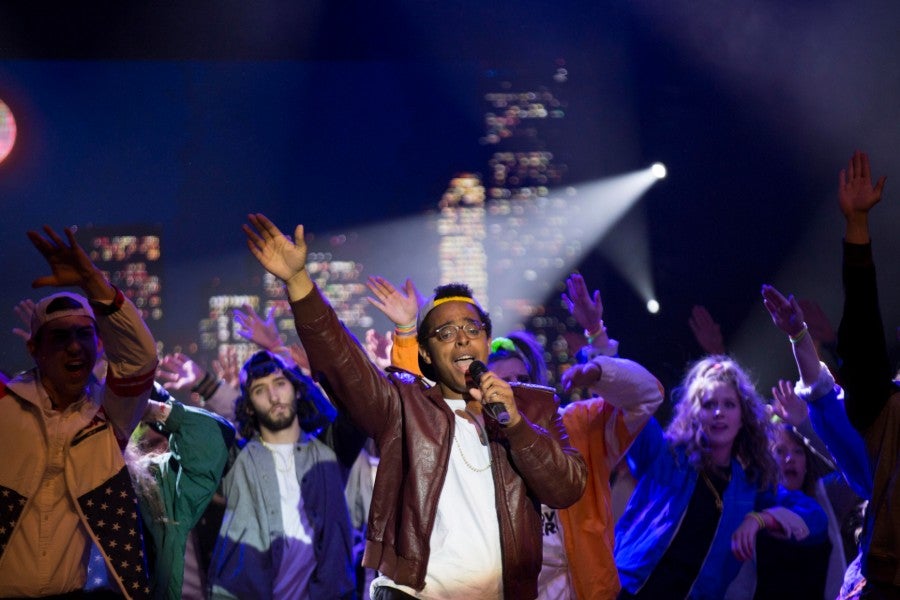 Bring the whole family to Lipscomb University's 56th annual Singarama production. Performances will begin on Thursday, April 4 at 7 p.m. and run through Saturday, April 6 in Collins Auditorium. This year's theme is "Bring the Family," and includes three shows highlighting these family sitcom classics – Good Times (directed by Amy Hurd); Perfect Strangers (directed by Tori Thurmond); and The Wonder Years (directed by Myron Sailors.) The show will also feature six talented hosts and hostesses, Berkley Boglin, Luke Howard, Hudson Parker, Peytan Porter, Alexa Williams and Brittney Wood.
2019 Performances in Collins Alumni Auditorium
Thursday, April 4th at 7:00 p.m. Tickets are $15.
Friday, April 5th at 7:00 p.m. Tickets are $20.
Saturday, April 6th at 2:00 p.m. Tickets are $20.
Saturday, April 6th at 7:00 p.m. Tickets are $25.
Tickets go on sale Wednesday, February 20 at 8:00 a.m. To purchase tickets, call the Allen Arena Box Office at 615.966.7075 or visit the Singarama website for tickets.
Over the years, more than 16,000 students have participated in Singarama. Armed only with their category, the students in each group develop storylines; write scripts; choose a minimum of 8 songs and accompanying choreography; and design and create sets and costumes ... and that is only the beginning! The shows, evaluated over four performances by a panel of 18 judges, compete in three categories (theme, music, and staging) and in overall sweepstakes points.
For more information about this year's event, contact the Office of Campus Life at 615.966.5690.