Singarama 20/20
Thursday, April 2, 2020 7:00 PM-Saturday, April 4, 2020 9:00 PM
Collins Auditorium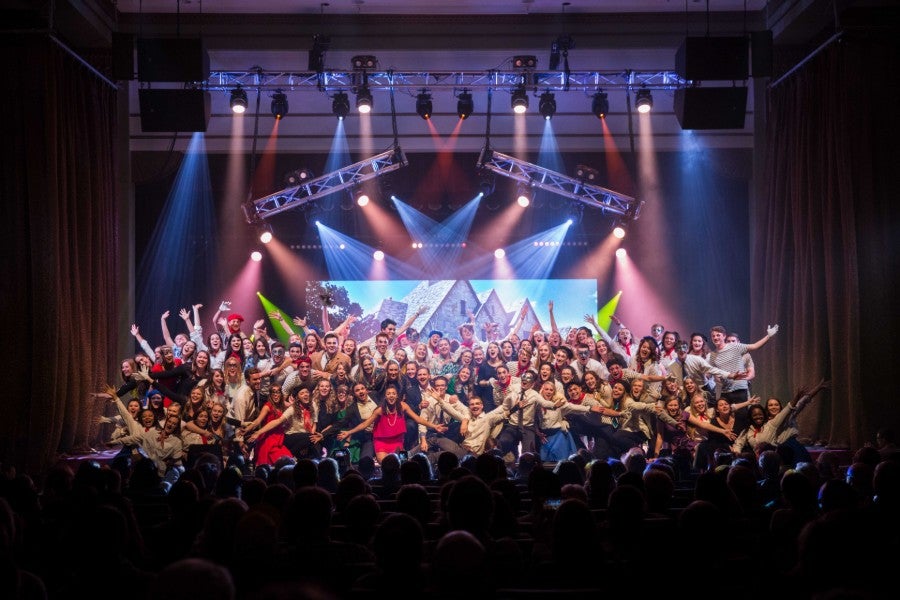 Singarama will light up the stage of Collins Auditorium this spring with the theme of "Singarama 20/20." This year, there will be three shows within the show, competing over the course of four performances. The shows are A Fresh Pair of Eyes, directed by Mackenzie Williams-Nutter; Short Sighted, directed by Carson Roach; and The Eye of the Hurricane, directed by Avery Roland. The hosts and hostesses this year are Hudson Parker, Dane Mortensen, Alexa Williams, Savanna Cummings and Kait Logsdon. 
Singarama is a perennial favorite with the Lipscomb community. The intense preparation always shows as students develop storylines, write scripts, design sets, plan costumes, choose accompanying songs and create choreography for their shows. Over the course of the performances, each show is evaluated by a panel of 18 judges, competing in three categories (theme, music and staging) and in overall sweepstakes points. 
Most of all, this is a fun campus event and a show worth seeing every year. The students put their hearts and souls into the performances, and it is a perfect outing for the whole family. It is one of Lipscomb's favorite traditions. 
Tickets will go on sale at the ticket office Feb.18 and online Feb.19. To see highlights from last year's show, visit the Singarama website.