School of Music Presents Handel's "The Messiah"
Thursday, December 2, 2021 7:00 PM
Shinn Center Ballroom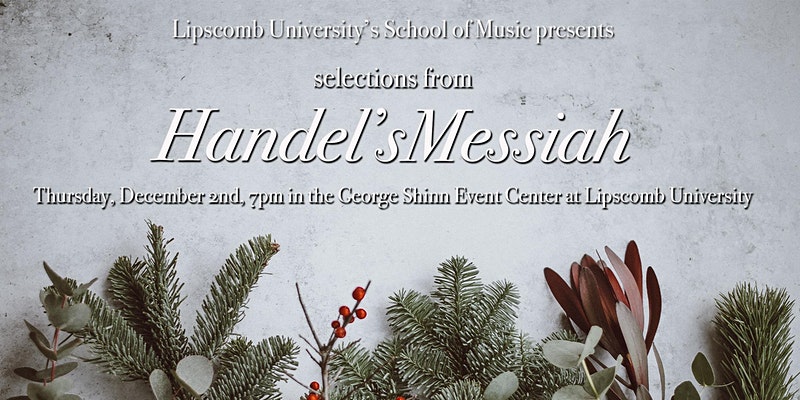 An evening of story and song featuring some of the most beloved music ever composed. Lipscomb's choir and orchestra under the direction of Lynn Hodges will present selections from Handel's Messiah along with a story of how this musical treasure came to be. Script by Howie Klausner, performed by Scott Baker.
Please join us on Thursday, December 2nd at 7 p.m. in the George Shinn Event Center on the campus of Lipscomb University. The event is free to the public with a ticket reserved here.