Wednesday, June 12, 2019 6:30 PM
Ward Hall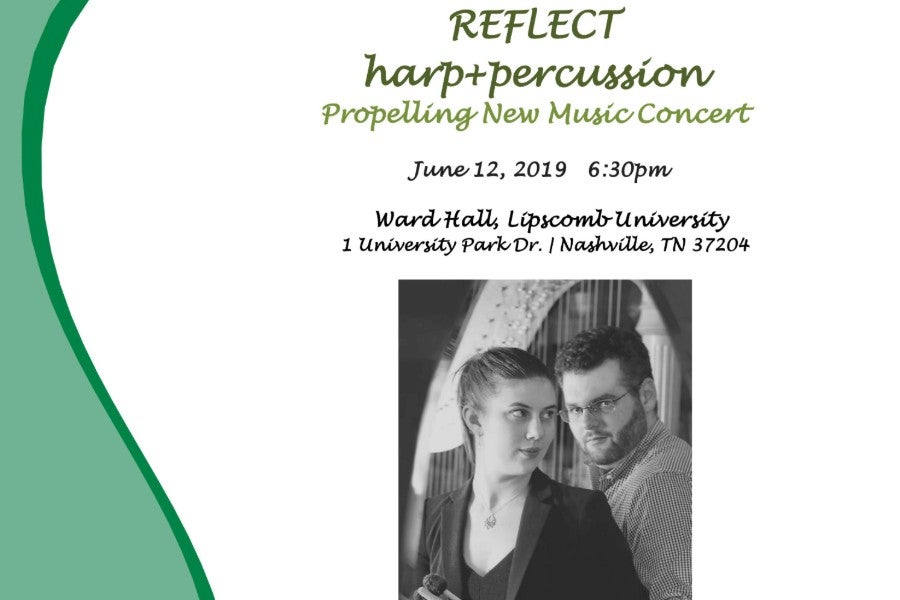 The Nashville Chapter of the American Harp Society and Lipscomb University School of Music present Reflect: Harp and Percussion, a propelling new music concert, on Wednesday, June 12 at 6:30 p.m. in Ward Hall. The performance will feature Alaina Graiser, harpest, and Brian Graiser, percussionist. 
The concert is free and open to the public. 
For more information, please contact Marilyn Smith at 615.966.5929.