Wednesday, July 17, 2019 9:00 AM-Saturday, July 20, 2019 7:00 PM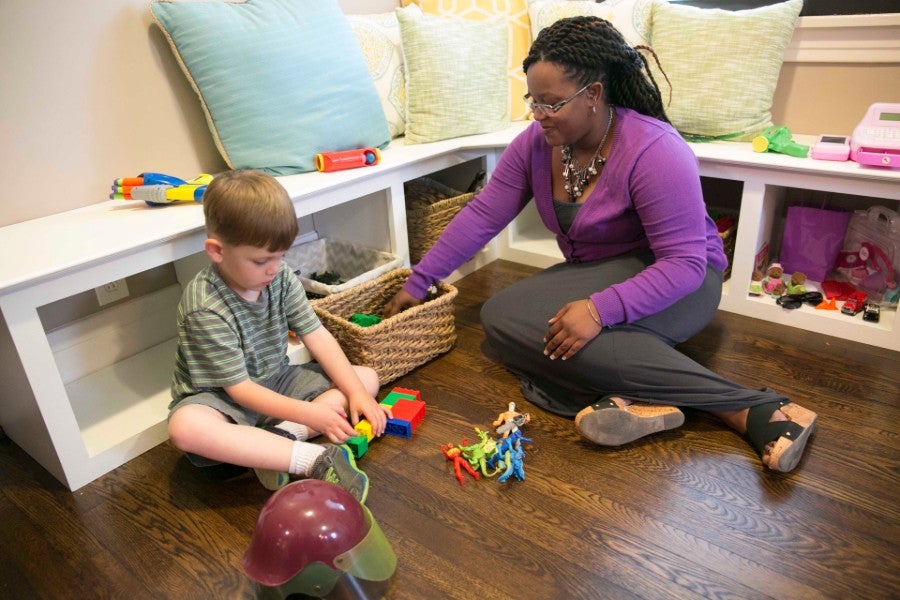 Beginning on Monday, July 8  at 9 a.m., Lipscomb University will host an Introduction to Play therapy workshop. The Introduction to Play Therapy workshop is four, 10-hour days, from 9 a.m. to 7 p.m. and highly experiential. You will have partner practice play sessions that mirror the therapeutic process from rapport-building to completion. Both trainings include a three hour-introduction class that is video based to prepare you for the intense workshop.
For those who have at least a master's degree in counseling or related field, we offer intensive, experiential workshops. Each one is 40 contact hours, and the cost is $750, but space is extremely limited. 
Dr. Denis' Thomas, Lipscomb faculty director of the Center for Play Therapy and Expressive Arts will lead the workshop. Thomas has been at Lipscomb since 2012 teaching graduate courses in the psychology, counseling and family science department. She completed her undergraduate degree from Abilene Christian University, her graduate degree from Middle Tennessee State University and her doctorate from the University of Tennessee. 
The objectives for this workshop are:
Assemble a mobile play therapy kit.
Describe predictable stages of play therapy to others, such as parents & caregivers.
Discuss child-centered play therapy and philosophy in counseling children, adolescents and adults.
List additional theoretical approaches in play therapy.
Assess counselor characteristics and behaviors that influence helping processes.
Assess play room characteristics that influence helping processes.
Assess toys that influence helping processes.
Apply an evidence -based, theoretically grounded play therapy approach to conceptualize client presentation.
Design an ideal play room.
Compile language to advocate for play therapy policies, programs, and services that are equitable and responsive to the unique needs of clients.
Demonstrate ability to use reflective listening skills.
Identify themes and patterns of play therapy.
Practice play therapy skills through mock counseling sessions.
Understand the play therapy process experientially.
To be added to the waitlist, please contact Kathi Johnson at kathi.johnson@lipscomb.edu or 615-966-5237.
Lipscomb University, Department of Psychology, Counseling, and Family Science, Graduate Studies in Counseling has been approved by NBCC as an Approved Continuing Education Provider, ACEP No. 4585.  Programs that do not qualify for NBCC credit are clearly identified. Lipscomb University, Department of Psychology, Counseling, and Family Science, Graduate Studies in Counseling is solely responsible for all aspects of the programs.