Friday, August 16, 2019 6:45 AM-8:30 AM
Allen Arena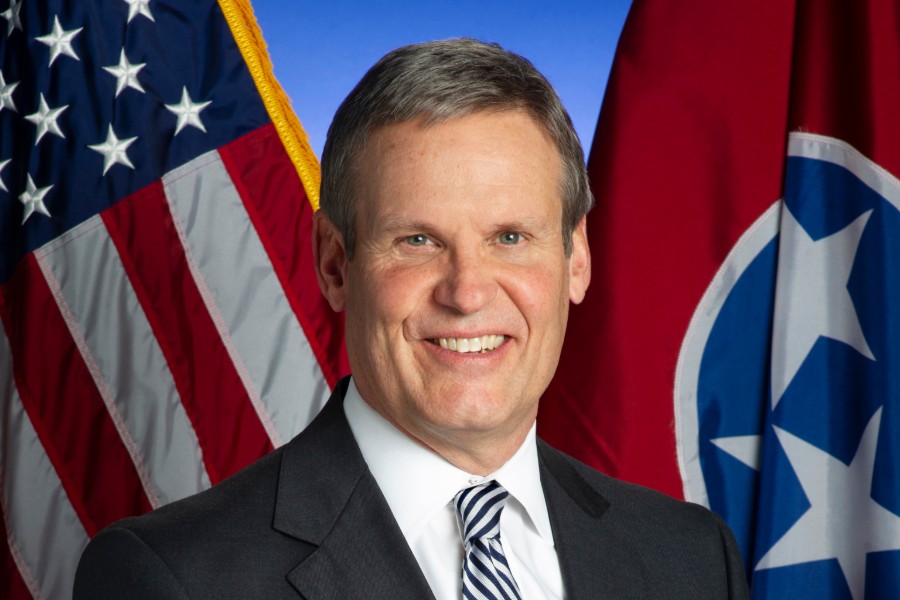 On Friday, August 16, Nashville Business Breakfast, presented by Lipscomb University and the Nashville Business Journal, will feature Bill Lee, the 50th Governor of Tennessee. The business breakfast begins at 6:45 a.m. with networking and coffee. Breakfast follows at 7 a.m. Cost is $40 for an advance ticket. Tickets day of the event are $50. Tables of 10 are $350.
As a seventh-generation Tennessean, Lee's roots run deep in this state. He was raised in Franklin where he still resides today with his wife Maria on his family's farm. He's the proud father of four adult children (Jessica, twin sons Jacob and Caleb, and Sarah Kate) and five grandchildren.
After attending Williamson County Schools, Lee went to Auburn University, where he studied Mechanical Engineering. When he graduated, he returned home to Franklin to join the family business his grandfather started in 1944. Through hard work, Lee learned what it takes to lead a company, doing what is necessary to help build a business and create jobs. He held several roles at Lee Company before becoming President of the company in 1992.
Under Lee's leadership, the company grew into a comprehensive facilities solutions and home services company. It now employs more than 1,200 individuals and it has won numerous awards for work culture and business accomplishments. Lee was named a "Most Admired CEO" in 2015 by the Nashville Business Journal.
Lee has said throughout his campaign that he woke up every morning focused on how to make life better for his employees, and now he's excited to get to work to wake up every morning trying to improve the lives of 6.5 million Tennesseans.
As Governor, Lee is focused on several priorities including good jobs, great schools, and safe neighborhoods so we can keep Tennessee moving in the right direction. Tennessee is one of the best places in the country to live and work, and he is going to work hard every day to try to make life even better.
Bill and Maria Lee are people of strong faith. They are active in Grace Chapel Church and in numerous faith-based ministries, which have taken them all over the world to serve people in need, including to Africa, Central America, and the Middle East.