LipscombLEADS Virtual Conversation Series presents Sue Cunningham
Tuesday, February 9, 2021 7:00 PM-9:00 PM
Virtual (link Registration Required)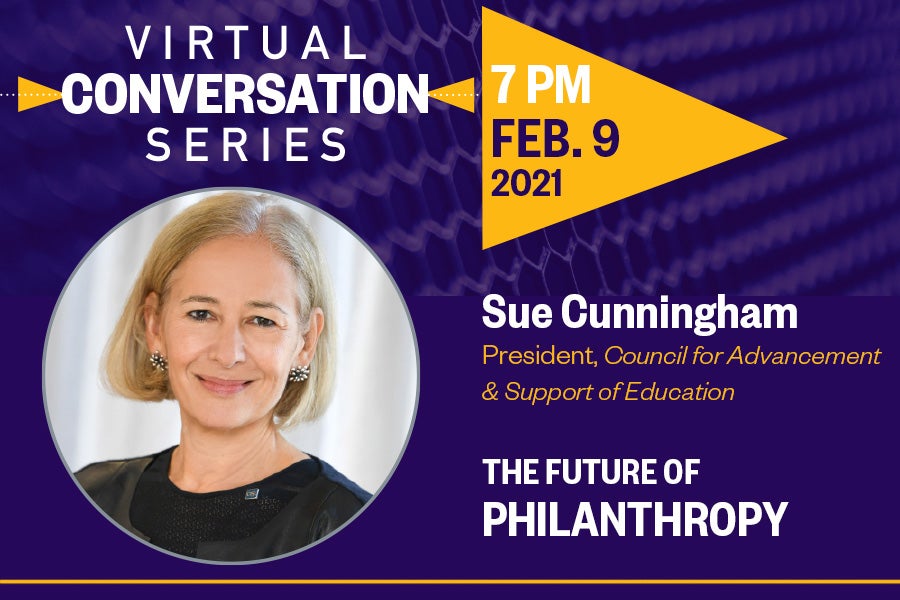 Lipscomb University welcomes Sue Cunningham, president and CEO of the Council for Advancement & Support of Education, who will speak on "The Future of Philanthropy" as part of the LipscombLEADS Virtual Conversation Series.
Lipscomb, like so many other organizations, relies on philanthropic giving to support its mission. Find out how the philanthropic world is changing through a discussion with Cunningham about key trends. 
The Virtual Conversation Series is an exciting series of six virtual forums that convene national thought leaders to share their insight on our changing world and the exciting future ahead.
These events are free and open to the public, but you must pre-register. The Zoom meeting link will be provided to registered attendees prior to the event.
Contact Amanda Martin at amanda.martin@lipscomb.edu for info.