LipscombLEADS Virtual Conversation Series presents Shirley Hoogstra
Tuesday, December 8, 2020 7:00 PM-9:00 PM
Virtual (link Registration Required)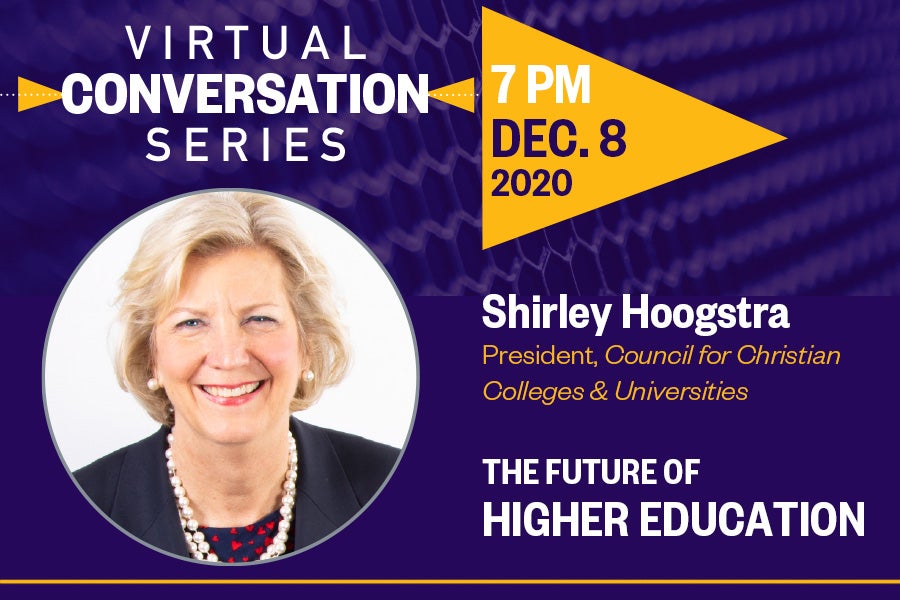 Lipscomb University welcomes Shirley Hoogstra, president of the Council for Christian Colleges & Universities, who will speak on "The Future of Higher Education" as part of the LipscombLEADS Virtual Conversation Series.
From the pandemic to economic shifts, colleges and universities are facing a rapidly changing academic landscape. Listen to insights from Hoogstra, a national leader in Christian higher education, as she discusses challenges, trends, and opportunities for higher education from her perspective as president of an association of more than 180 Christian institutions from around the world. 
The Virtual Conversation Series is an exciting series of six virtual forums that convene national thought leaders to share their insight on our changing world and the exciting future ahead.
These events are free and open to the public, but you must pre-register. The Zoom meeting link will be provided to registered attendees prior to the event.
Contact Amanda Martin at amanda.martin@lipscomb.edu for info.