LipscombLEADS Virtual Conversation Series presents David Bailey
Tuesday, January 12, 2021 7:00 PM-9:00 PM
Virtual (link Registration Required)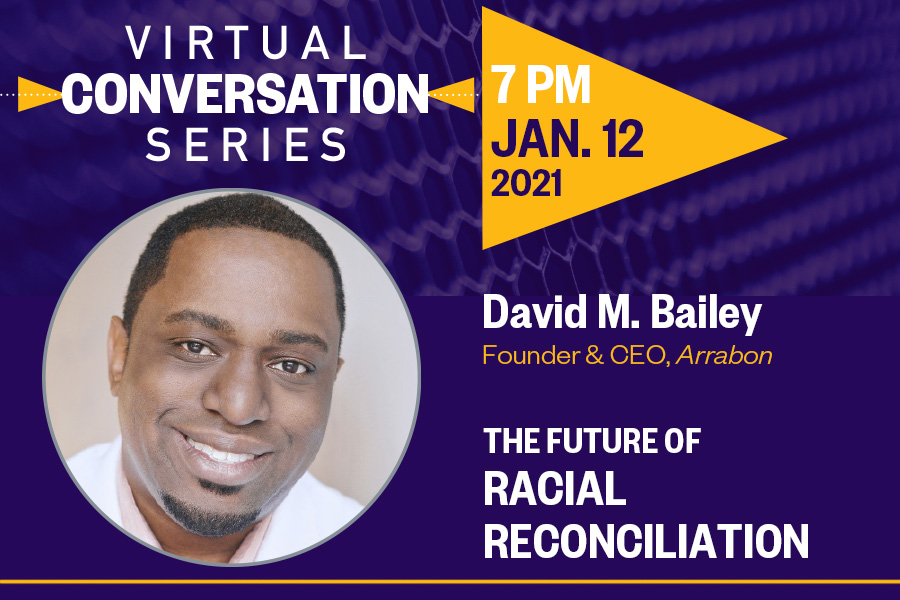 Lipscomb University welcomes David M. Bailey, CEO and founder of Arrabon, who will speak on "The Future of Racial Reconciliation" as part of the LipscombLEADS Virtual Conversation Series.
In a divided world, how do communities of faith do the hard work of reconciliation?  Join us for a conversation with Bailey whose company Arrabon is an organization that equips leaders to deal with racial issues with cultural intelligence. Bailey regularly leads significant discussions on race relations in this country, particularly among communities of faith.
The Virtual Conversation Series is an exciting series of six virtual forums that convene national thought leaders to share their insight on our changing world and the exciting future ahead.
These events are free and open to the public, but you must pre-register. The Zoom meeting link will be provided to registered attendees prior to the event.
Contact Amanda Martin at amanda.martin@lipscomb.edu for info.