LipscombLEADS Virtual Conversation Series presents Bob Goff
Tuesday, March 9, 2021 7:00 PM-9:00 PM
Virtual (link Registration Required)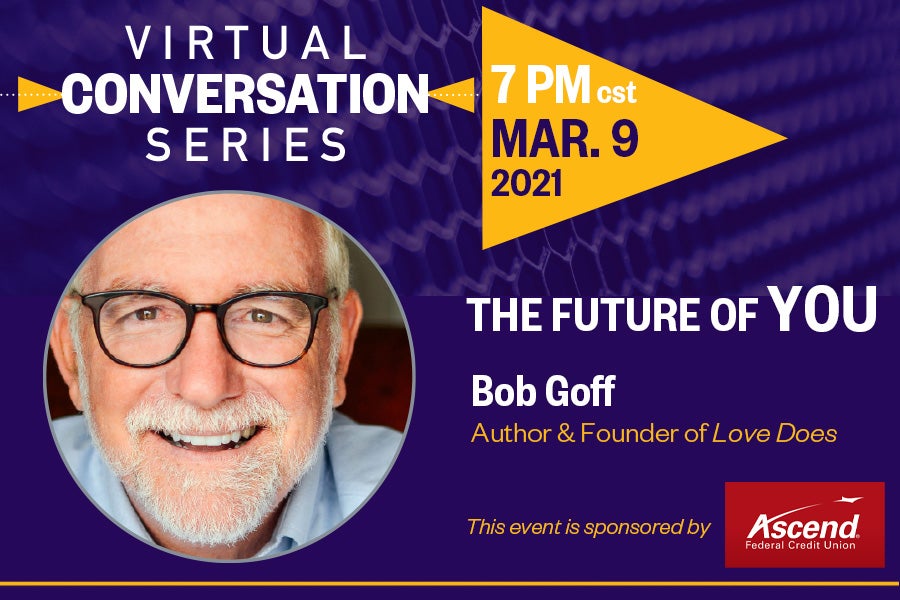 Lipscomb University welcomes Bob Goff, author and founder of Love Does, who will speak on "The Future of You" as part of the LipscombLEADS Virtual Conversation Series. 
Be inspired to imagine a bigger future as Goff challenges us to dream.  Bob has encouraged millions through his best-selling books Love Doves, Everybody, Always, and Dream Big. Never shying away from a new adventure, Goff founded an organization that fights for human rights and provides education to children in conflict zones including in Uganda, India, Iraq, Afghanistan, Nepal, and Somalia. Join us for a night you won't want to miss with the self-proclaimed Chief of Fun & Whimsy, Bob Goff.
The Virtual Conversation Series is an exciting series of six virtual forums that convene national thought leaders to share their insight on our changing world and the exciting future ahead.
These events are free and open to the public, but you must pre-register. The Zoom meeting link will be provided to registered attendees prior to the event.
Contact Amanda Martin at amanda.martin@lipscomb.edu for info.