Lifelong Learning Lunch & Learn: The Lotz House -CANCELLED
Tuesday, March 31, 2020 11:30 AM-1:00 PM
Ezell 363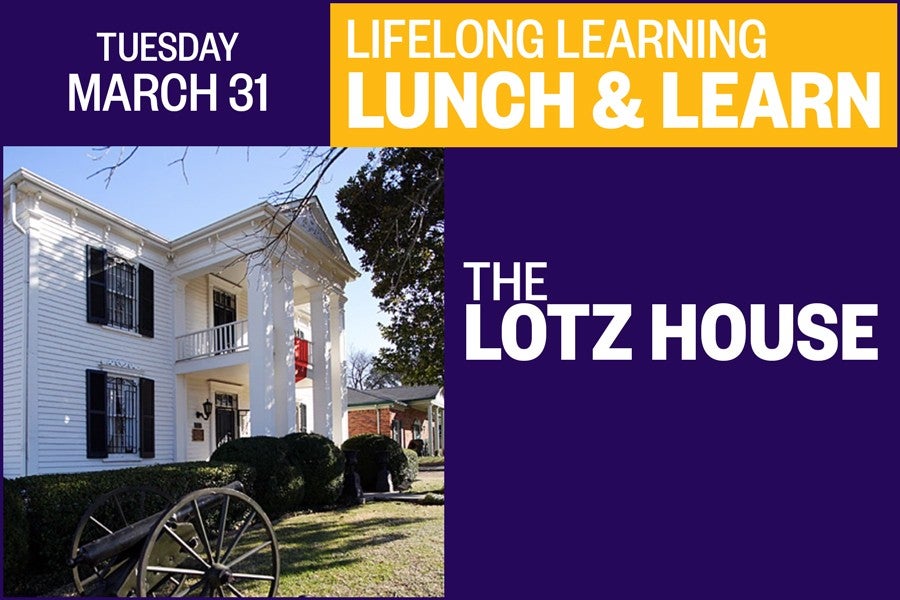 Don't miss this intriguing presentation by J.T. Thompson with the Lotz House Museum. Thompson helped save the historical Lotz House, a Civil War-era historic home in Franklin, Tennessee. The Lotz House, the Carter House and Carnton Plantation are the three major house tours that shape the story of the Battle of Franklin.
German immigrant Johann Albert Lotz built the house in 1858. Union and Confederate soldiers fought in the Battle of Franklin outside the home on Nov. 30, 1864. The five-hour battle turned into one of the bloodiest of the Civil War. The Lotz House has been on the National Register of Historic Places since 1976. Thompson, a former Nashville broadcaster, and his wife, Susan Andrews Thompson, bought the Lotz house in 2000.
Cost: $35 per person
Please RSVP by March 25.
Questions? Contact Laura Tywater, program coordinator, at laura.tywater@lipscomb.edu or call 615.966.5733.