Leading Through COVID
Thursday, October 29, 2020 12:00 PM-1:00 PM
Virtual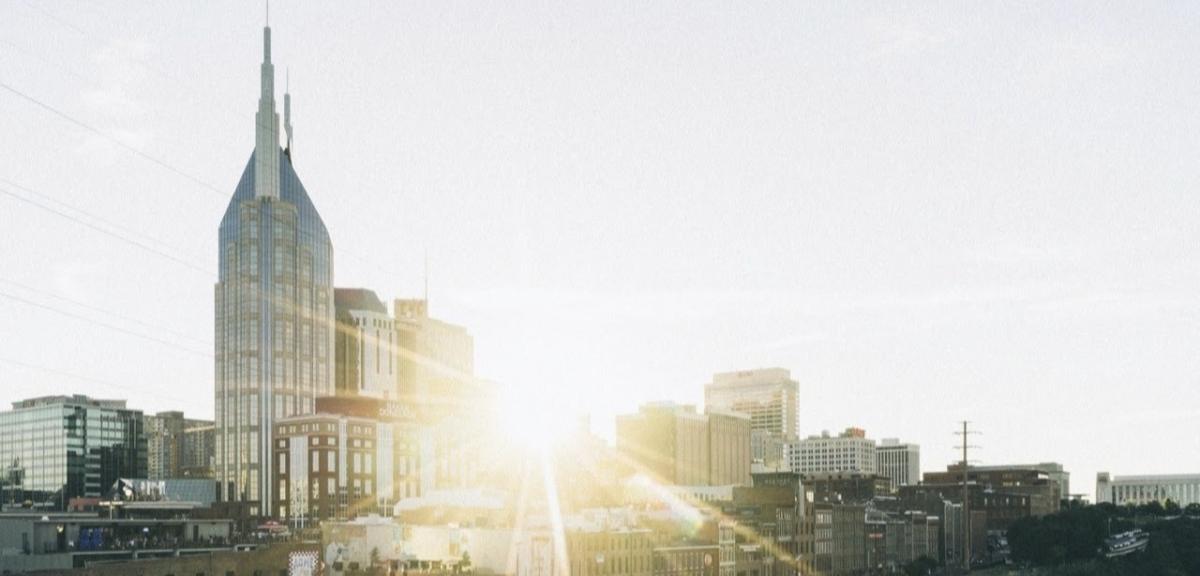 The College of Leadership and Public Service is hosting a special virtual seminar on "Leading Through COVID," a part of Don R. Elliot Distinguished Lectures. 
All are invited to join this virtual event on WKRN.com to learn how to effectively lead others through these difficult times. A group of four experienced panelists will share their stories and advice on how to overcome obstacles, including COVID-19. 
Panelists include: 
Alex Jahangir  |  Chair of Nashville Metro Health 
Dr. James Hildreth  |  President of Meharry, virologist
Mike Krause  |  Executive Director of the Tennessee Higher Education Commission
Mark Ezell  |  Commissioner of TN Dept. of Tourist Development
Nikki Burdine | C

o-anchor of WKRN's Good Morning Nashville
About the presenters
Dr. Alex Jahangir is an orthopedic surgeon at Vanderbilt University Medical Center who serves trauma patients from across middle Tennessee. Jahangir serves as an associate chief of staff at Vanderbilt University Hospital and as the director for the Division of Orthopaedic Trauma at VUMC. A Nashville native, Jahangir is a co-founder of the Vanderbilt Orthopaedic Institute Center for Health Policy and the author of over 90 publications. He also serves as chair of the Metropolitan Board of Health of Nashville and Davidson County. 
Dr. James Hildreth is the president and CEO of Meharry Medical College. He is a nationally renowned immunologist whose research was funded by the National Institute for Health for decades. He is internationally recognized for his work demonstrating the importance of cholesterol and specialized membrane regions containing cholesterol in HIV infection. Hildreth has published more than 90 scientific articles and is the inventor on 11 patents based on his research. A protein discovered by Dr. Hildreth as a graduate student was the basis for an FDA-approved drug (Raptiva) that was used to treat psoriasis. 
Mike Krause serves as the executive director of the Tennessee Higher Education Commission and the Tennessee Student Assistance Corporation. Prior to assuming this role, he served as the founding executive director of the Tennessee Promise and Drive to 55, where he coordinated the launch of the nation's first free community college program and an array of other programs focused on increasing state higher education attainment. Krause also served for eight years in the U.S. Army and Tennessee Army National Guard, where he completed three combat tours with the 101st Airborne Division and was awarded the Bronze Star Medal during Operation Iraqi Freedom.
Mark Ezell is responsible for the growth strategy and overall branding of the state's global tourism footprint in his role as commissioner of the Tennessee Department of Tourist Development. Working alongside strategic partners, he is responsible for national campaigns that reinforce Tennessee as a world-class destination while building better opportunities for citizens through revenue and job creation. Prior to his DOTD appointment, Ezell worked his way from entry-level to eventually serve in a range of senior roles at both his family-owned business Purity Dairies, Inc., as well as Dean Foods, a Fortune 500 Company where he focused on brand development and achieved record profitability. Ezell is a Lipscomb University graduate.
Nikki Burdine, co-anchor of Good Morning Nashville, has been a journalist with WKRN for almost four years. Prior to joining WKRN, Burdine was a reporter and fill-in anchor at WUSA9 in Washington, D.C. She has also worked at WLEX in Lexington, Kentucky, WHAG in Hagerstown, Maryland, and also for the Washington Redskins. A native of Tennessee, Burdine has covered stories across the country, including presidential elections, hurricanes in the Carolinas and tornadoes in Kentucky, riots in Baltimore, White House press briefings, the Philadelphia train derailment, several Kentucky Derby races and the NCAA tournament