The Importance of Analytics in Accounting
Wednesday, August 5, 2020 12:00 PM-1:00 PM
Webinar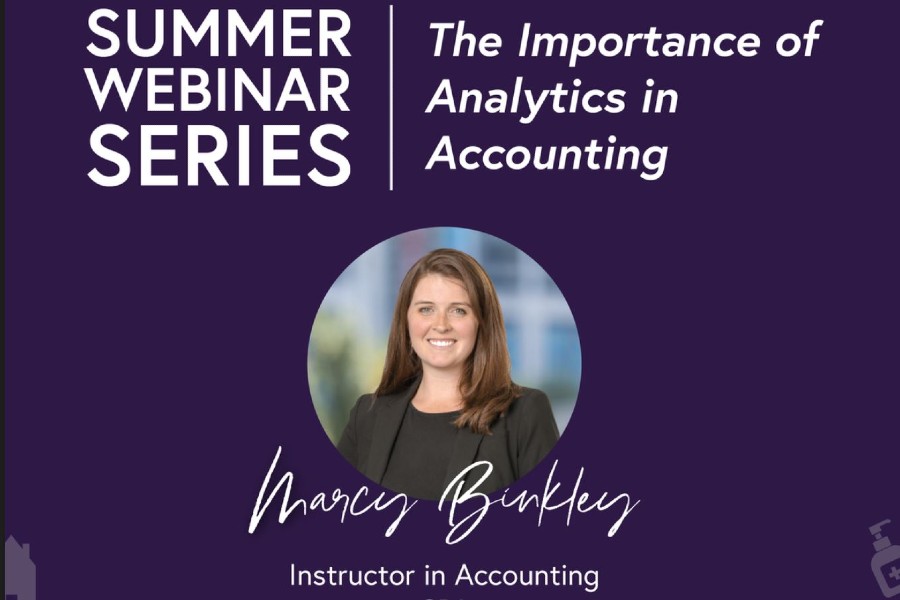 Join College of Business' Summer Webinar Series to learn about business responses in times of dramatic change. Faculty and guests will explore how current challenges are affecting our world - and how business is responding.
Each of the eight, one-hour webinar sessions will include a time for participants to submit questions, and webinar links will be sent to registrants by 9 a.m. on the day of each session.
The Importance of Analytics in Accounting
Marcy Binkley
Instructor in Accounting
Binkley, a CPA worked in external audit at Ernst & Young, as well as internal audit and corporate accounting at Genesco. Her research interests include IT governance, cybersecurity, corporate social responsibility, accounting information systems and data analytics. As a doctoral student, her award-winning research was presented at multiple international academic conferences.