HumanDocs: Los Hermanos/The Brothers
Wednesday, September 22, 2021 6:30 PM
Shamblin Theater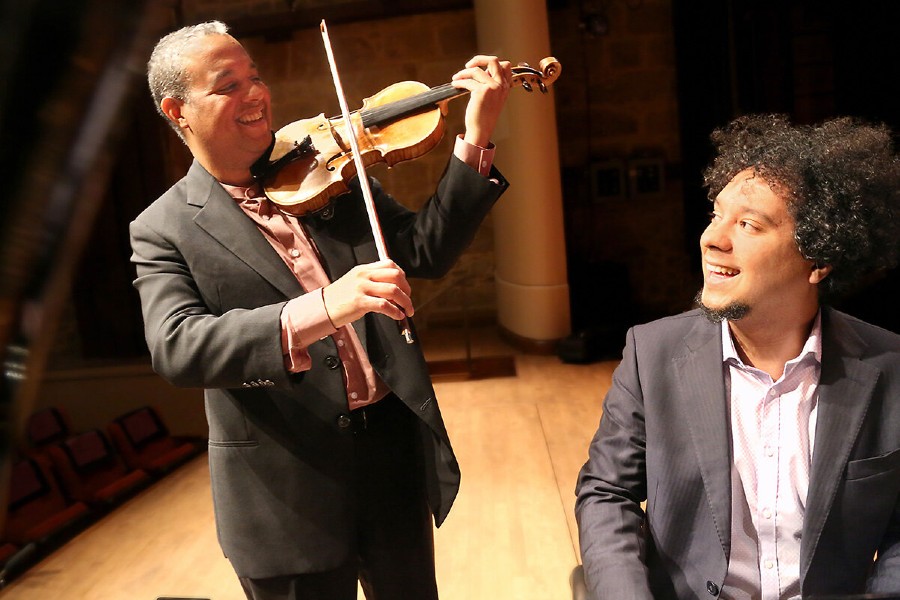 HumanDocs, in partnership with Lipscomb's School of Music, presents Los Hermanos/The Brothers.
After last year's COVID-caused pause from live screenings, HumanDocs is proud to return to the public sphere with the inspiring 2020 feature documentary. 

By award-winning filmmaking team Marcia Jarmel and Ken Schneider, Los Hermanos / The Brothers tells the story of Cuban virtuoso musicians Ilmar and Aldo López-Gavilán. 

Ilmar, a violinist, left Cuba as a teenager to study music in the former Soviet Union, then moved to New York. Aldo, a pianist, remained in Cuba. Despite occasional family visits, the brothers longed to perform together, a dream constantly frustrated by geopolitical tensions.

But longing became reality when the icy relations between Cuba and the U.S. briefly thawed. Los Hermanos/The Brothers documents the brothers' joyful reunion and the power of art to transcend political and economic barriers. The screening will be followed by a brief discussion. 

Panel
Neal Allison, Department of History, Politics & Philosophy
Daniel Escudero, Miami Conservatory of Music
Esteban González Rodríguez, Office of Intercultural Development
Donna King, School of Music
Chase Cate (moderator), major, English and Modern Languages

HumanDocs
Now in its 13th year of showing quality documentaries about vital issues of social justice, HumanDocs is hosted by Lipscomb's College of Liberal Arts & Sciences. 

HumanDocs screenings are free and open to the public.

Important Notice: Lipscomb University currently requires the use of masks inside campus buildings for both vaccinated and unvaccinated persons.