HumanDocs Film Series: "At the Heart of Gold: Inside the USA Gymnastics Scandal"
Wednesday, January 15, 2020 6:30 PM-9:30 PM
Shamblin Theatre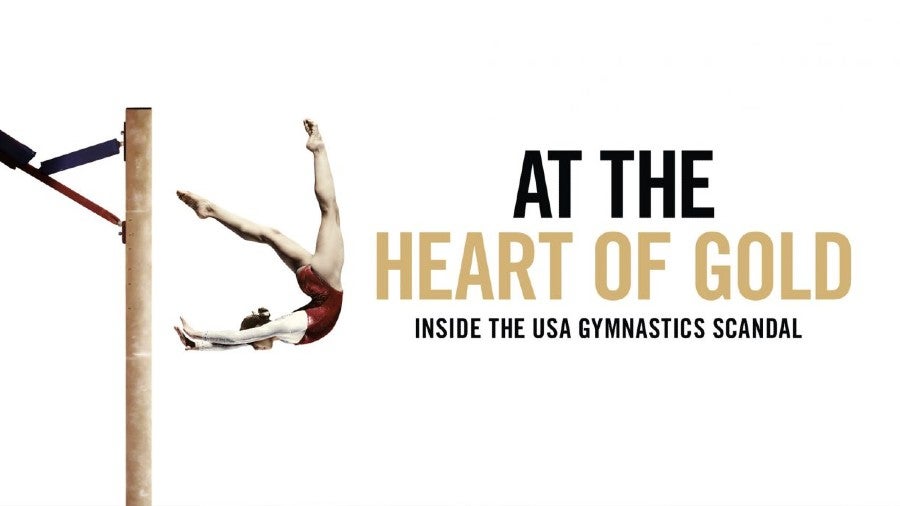 The HumanDocs Film Series presents a free screening of "At the Heart of Gold: Inside the USA Gymnastics Scandal," which takes an in-depth look at the decades-long abuse of athletes by Dr. Larry Nassar and the system that allowed it to happen for so long. 
HumanDocs screens a series of social-justice documentaries at Lipscomb each semester. The series, sponsored by the College of Liberal Arts & Sciences and presented by the Lipscomb Honors College, is intended to develop students personally, encourage lifelong learning and inspire service in a changing world.
All films in the series are open to the public and include a panel discussion or talk-back session after the screening.
"At the Heart of Gold" features interviews with dozens of survivors, as well as coaches, lawyers and journalists as it follows the story all the way through to Nassar's arrest, trial, sentencing and the subsequent fallout in the world of amateur sports.
For more than 30 years, Nassar worked with athletes, especially gymnasts, as a respected trainer and team physician. For more than two decades, he was the osteopathic physician for the U.S. women's Olympic gymnastics team, as well as a physician at Michigan State University. During that time, he sexually abused hundreds of female athletes.
Based on years of research and featuring brave testimonials from the athletes at the center of the story, director Erin Lee Carr's film reveals a dangerous system that prioritized winning over everything else. 
For more information on this event, contact Ted Parks, associate professor of foreign languages and co-curator of Lipscomb's HumanDocs Film Series, at ted.parks@lipscomb.edu or 615.966.6616.
Note: "At the Heart of Gold: Inside the USA Gymnastics Scandal" contains potentially disturbing details of sexual abuse. Viewer discretion is strongly advised.