Lipscomb–HCA/TriStar Health Care Academy 2020
Sunday, May 31, 2020 8:00 AM-Friday, June 5, 2020 5:00 PM
Lipscomb University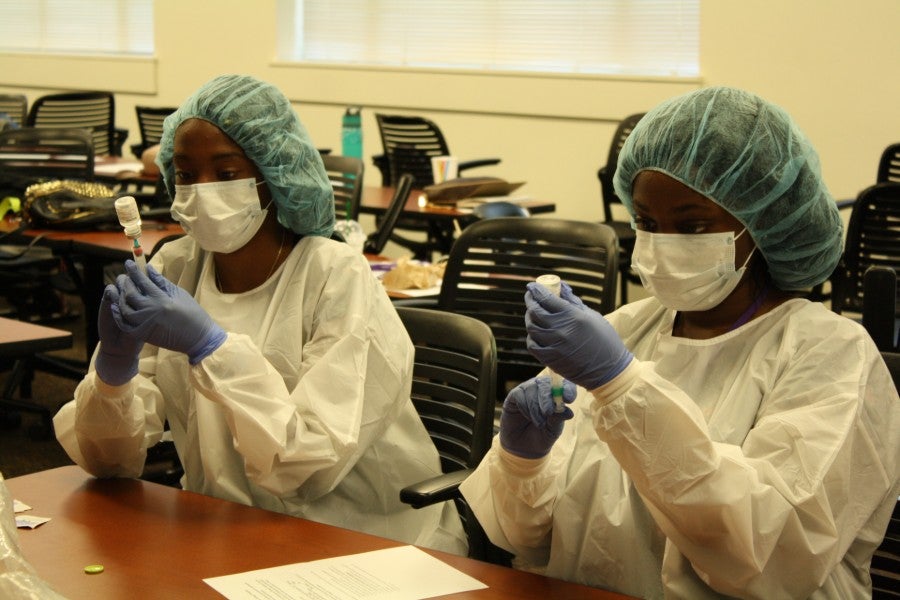 Due to concerns for student safety and wellness, the Lipscomb HCA/TriStar Healthcare Academy for 2020 has been canceled. We look forward to offering this program again next year.
The Lipscomb-HCA/TriStar Health Care Academy introduces rising 10th through 12th grade students to a wide variety of health science professions with experiences related to pharmacy, nursing, nutrition and exercise science. Students will have non-risk, hands-on experiences and participate in science laboratories as well as instruction in CPR, basic first aid, EKG, AED and non-invasive measurements like blood pressure and pulse.
This will be a residential academy with housing provided in on-campus dormitories. Attendance is limited to 30 students, and acceptance is based on a competitive application. Cost of attendance is $400, which covers three meals each day, field trips, lodging (on-campus dormitories), supplies and incidentals. 
Scholarships are available up to full cost with submission of the pdf form below. Awards are made through a committee review process.
For more information, please contact Megan Morris at megan.morris@lipscomb.edu, 1.888.58.PHARM or 615.966.7166.
Application Deadline: April 1, 2020
Scholarship Application Deadline: April 1, 2020
Acceptance & Scholarship Notifications: April 15, 2020
Attendance Confirmation & Payment Due: May 1, 2020