Global Voices
Saturday, April 13, 2019 8:30 AM-12:00 PM
Ezell 363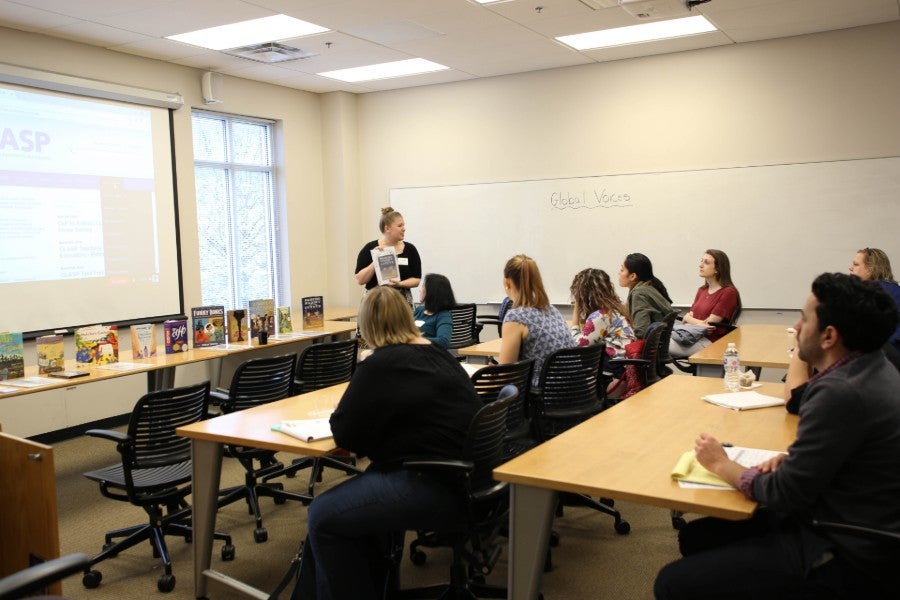 Lipscomb University's College of Education, in partnership with Humphrey Scholars, Americas Award, Nashville Public Library, Parnassus, Middle TN Writing Project, MNPS, and TN DOE, will host Global Voices, a conference focused on learning about literacy in our world, on Saturday, April 13 at 8:30 a.m. in Ezell 363.
The conference is free and open to the public. 
Conference Schedule
8:30-8:40 Registration & Light Breakfast
8:40-8:45 Welcome
8:45-9:15 Panel Discussion: Gifted Education and Multilingual Learners
9:20-10:10 Sessions on Gifted & Multilingual Learners & Culturally Responsive Instruction
10:15-11:00 Sessions on Current Children's and Adolescents' Literature in Our World 
11:05-12:00 Sessions Writing & Multilingual Learners (K-12)
Book Raffle & Certificate for Professional Development
More information about Global Voices.