Five Issues Affecting Women in the Workplace
Tuesday, July 14, 2020 12:00 PM-1:00 PM
Webinar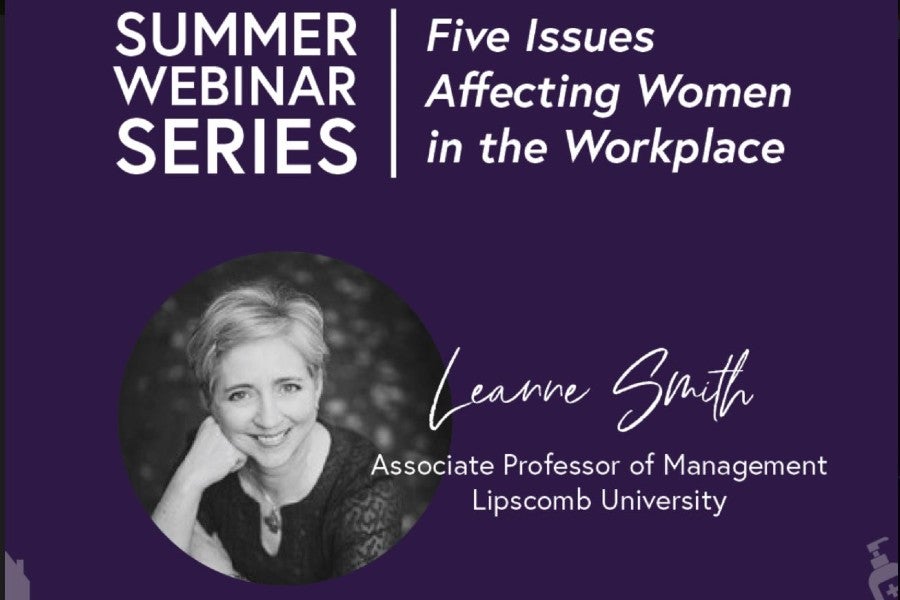 Join College of Business' Summer Webinar Series to learn about business responses in times of dramatic change. Faculty and guests will explore how current challenges are affecting our world - and how business is responding.
Each of the eight, one-hour webinar sessions will include a time for participants to submit questions, and webinar links will be sent to registrants by 9 am on the day of each session.
Five Issues Affecting Women in the Workplace
In this webinar we'll discuss five issues specific to women in the workplace. If you crave feedback on how to position yourself for equal treatment, how to balance your career and home life, how to overcome confidence issues like imposter syndrome, where to find empowering role models and how to build sustainable, life-giving relationships, this is the webinar for you!
 
We'll look at the 5 issues; we'll put on a new COVID lens; we'll talk about strategies for success—and by "success" I mean, how to have peace of mind in knowing you did your part to reach the career goals you've set for yourself—then we'll have time for questions. (Yes, we can do all of this in an hour.)
Leanne Smith, Associate Professor of Management
Smith is a writer and associate professor of management recognized for teaching excellence, student engagement, university service and community involvement. Visit www.leannewsmith.com to learn more about her.