Faculty & Friends Concert: Jihye Chang
Thursday, February 21, 2019 7:30 PM
Ward Hall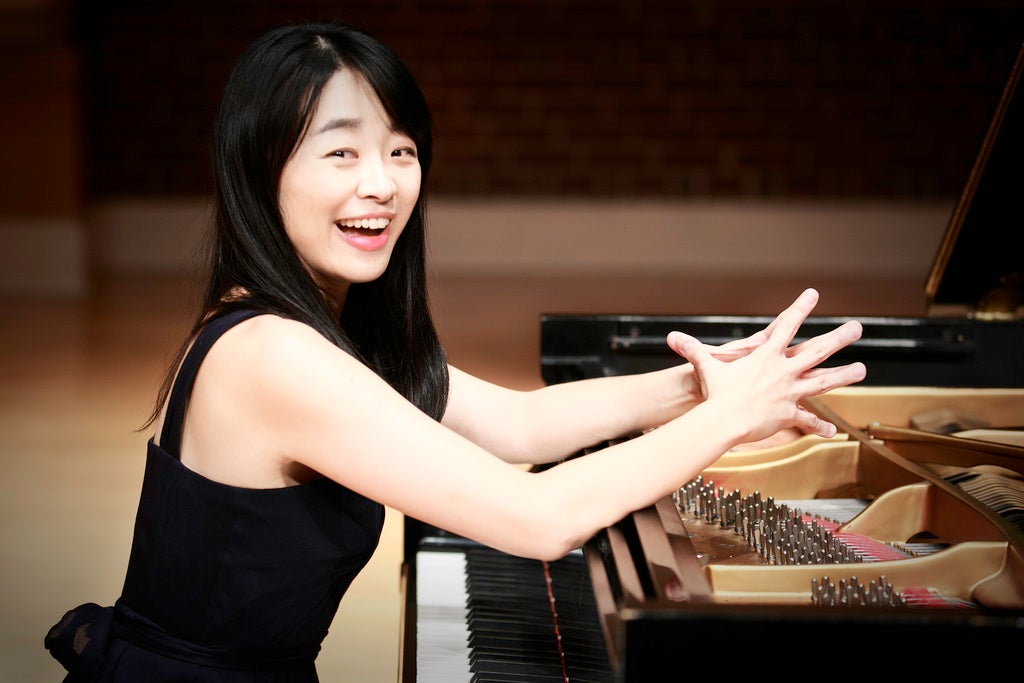 On Thursday, Feb. 21, pianist Jihye Chang will perform at Lipscomb University in Ward Hall. 
 
Pianist Jihye Chang enjoys a diverse career as a performer, educator, scholar, recording artist, and advocate for new music in the United States and abroad.
She has shared the stage with renowned musicians such as Chee-Yun, Frank Cohen, Andrés Diaz, Anton Kuerti, and Richard Young, among others. She is a recipient of the Henry Kohn Award from the Tanglewood Music Center, an Honorary Fellowship from the Montgomery Symphony Orchestra, the Aaron Copland Recording Grant, and first prize of the Mikhashoff International Pianist-Composer Competition. She has appeared as a soloist with the Brevard Sinfonia, Charleston Symphony Orchestra, Fargo Moorhead Symphony Orchestra, Montgomery Symphony Orchestra, Virtuosi of Festival Internacionale de Musica in Recife (Brazil), Wonjoo Philharmonic Orchestra (South Korea), and New Mexico State University Philharmonic. Recent performances and engagements include the Chamber Music Society of Fort Worth, San Francisco Center for New Music, Old First Church Concert Series of San Francisco, Blue Candlelight music series in Dallas, Ilshin Hall and Kumho Art Center in Seoul, and Tuesday Concert Series at Seoul National University.
Her recordings can be found on labels including Sony/BMG Korea, Albany, Centaur, and Ravello/Parma. She has appeared in music festivals such as Virtuosi X Festival and Festival Inverno de Garanhuns in Brazil, Orleans Festival in France, Nuevo Mundo Festival y Academy in Aruba, and Lowcountry Chamber Music Festival. As a dedicated performer and a researcher of contemporary music, she has been invited to new music festivals and series at Studio 2021 Seoul National University, University of Louisville, Ball State University, and Brandeis University. Her specialty is piano etudes, and she has given recitals and lectures on this topic in various institutions and festivals. She collaborated on this topic with Min Oh, Hermes Foundation's Artist of the Year 2017-8, and a book entitled "Etudes" was published by Spectre Press in 2018. In 2019 she will focus on a program of women composers, which she will perform at Texas Christian University and U. C. Berkeley, among others.
Ms. Chang is currently in the midst of a five-year project entitled "Continuum 88," an exploration of the solo piano literature in collaboration with young composers from Australia, Korea, and U.S.A., with concerts in Korea, Taiwan, and various venues in the U. S. A. The program for the 2018-2019 season focuses on piano fantasies, and she will lead a short residency at University of Alabama Huntsville as well as a guest artist concert at the Georgia State College and Lipscomb University.
Ms. Chang graduated from Seoul National University, where she received the President's Award, and earned her Master's and Doctorate degrees from the Indiana University Jacobs School of Music under the tutelage of György Sebök, Reiko Neriki, and Edward Auer. Most recently she was a Visiting Assistant Professor at Florida State University where she is now a lecturer. Chang is also a faculty member at the Brevard Music Center and a core member of the Intersection Contemporary Ensemble. She is the Artistic Director of "Piano Intensive at BMC" and creator of the "Piano Wisdom" page on Facebook, where she shares inspiring quotes and helpful tips from master piano teachers and fellow pianists.