Engineering Week Breakfast with Hugo Fruehauf
Wednesday, February 19, 2020 7:30 AM-9:00 AM
Fields Engineering Center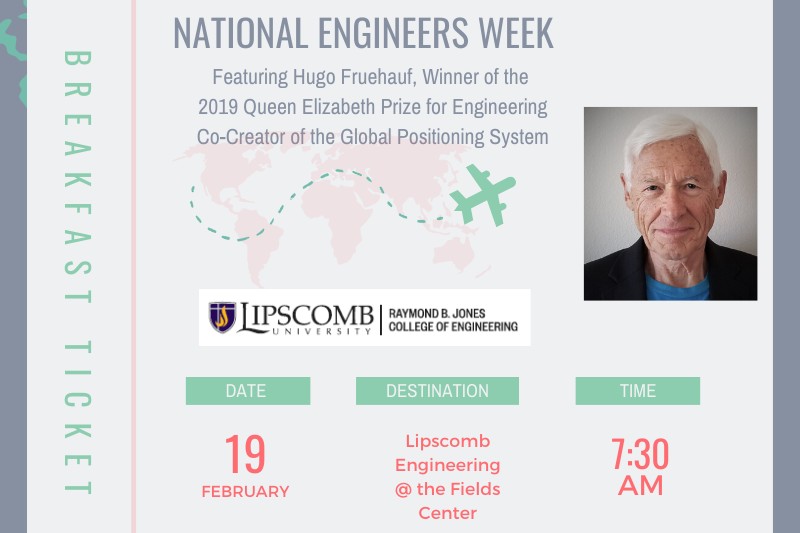 Hugo Fruehauf was recognized by Queen Elizabeth in 2019, for his lifetime achievement as a co-creator of the Global Positioning System, the same GPS we all use on our cell phones in countless ways today.
Join us for an "English Breakfast"-inspired celebration of engineering, in the middle of E-Week. Network with Nashville engineers and Lipscomb University faculty. Cost is $30.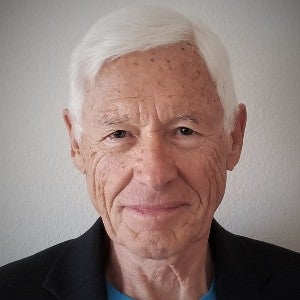 About Hugo Fruehauf
Fruehauf gained his degree in electronic engineering technology from DeVry University, Illinois. From 1960-65 he was Field Operations Test Engineer at Martin-Marietta and Convair Astronautics covering Atlas-Agena launches and Titan-I ICBM testing at Vandenberg Air Force Base; and for test launches of the TM-76B Cruise Missile at Cape Canaveral. He joined Rockwell International in 1965 as electrical systems manager for the Saturn-V, 2nd stage launch vehicle at the Mississippi Test Facility (now the Stennis Space Center).
He was Rockwell's Chief Engineer and Systems Manager for the design and development of the GPS Satellite (1973-78). He was also Chief Engineer for the design and development of NASA's TDRS (Tracking and Data Relay Satellite) and helped develop the first fully radiation hardened rubidium vapour atomic clock alongside Schwartz.
Fruehauf joined the German company Ball-Efratom and served as president and CTO until 1995. Here he worked to invent the first miniature rubidium vapour atomic oscillator, which met GPS' accuracy requirements and became the 'clock of choice' for GPS satellites. He was group vice president and CTO at Defense Group, Alliant Techsystems (1995-97) and, between 1998-2007, was VP/CTO at FEI and president/CEO/CTO at FEI-Zyfer, Zyfer and Odetics Telecom.
He gained an MBA in global business and management from Pepperdine University-Graziadio School of Business and Management (2005-07) and set up the Hugo Fruehauf Company in 2008 and is currently a consultant. He is also an adjunct professor at the Pepperdine University Graduate School (2008 to present).