Engineering Career Fair
Wednesday, September 9, 2020 11:00 AM-1:00 PM
George Shinn Center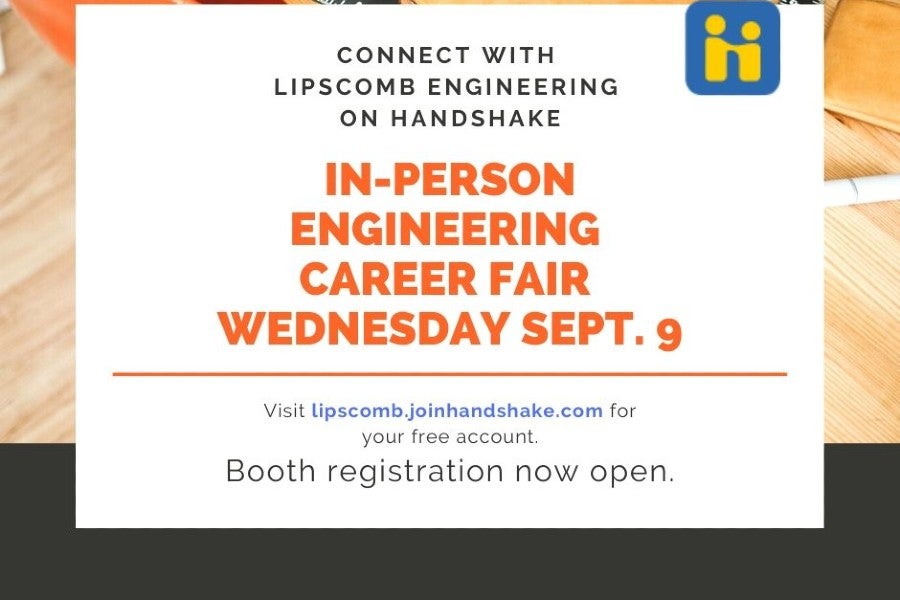 The annual career fair for engineering students attracts 30+ employers in mechanical, civil, electrical and computer engineering fields. 
Employers wishing to participate can obtain a booth for $125 for early birds and $175 after August 1. Registration includes a table, two chairs, and two boxed lunches, as well as access to our students' resumes on file.
For more information contact Megan Davis at megan.davis@lipscomb.edu.