Community E-Waste and Recyclables Collection
Friday, November 15, 2019 9:00 AM-2:00 PM
Lipscomb Academy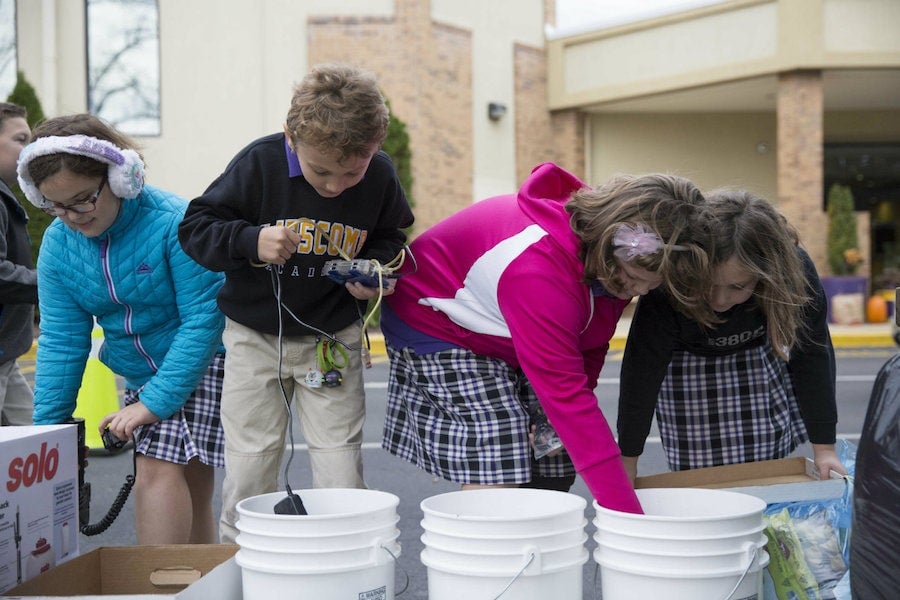 Lipscomb Academy will host a community e-waste and recyclables collection event for items that are typically hard to recycle for America Recycles Day on Nov. 15, 9 a.m. to 2 p.m. Lipscomb Academy is located at 4517 Granny White Pike.

Lipscomb's recycling event provides a hassle-free, safe way for the Nashville community to dispose of their unwanted household materials in an eco-friendly manner. Proceeds from recycled materials will benefit Safe Haven Family Shelter, Made in the Streets, Monarch Watch and Post-911 veterans.
Accepted items include:
•    Electronic waste, such as:
Desktop and Laptop PCs                                                 
Printers and Fax Machines                                              
Switches/Hubs/Routers/Firewalls                                  
DVD/VCR/Stereo Equipment                                               
Networking Equipment                                                  
LCD Screens (no LCD TV's)                                              
Laptop Batteries                                                       
Circuit Boards                                                         
UPS Battery Backups     
•    Small batteries, alkaline and rechargeable (A, AA, AAA, C, D, 9-volt, button) – No car batteries
•    Compact fluorescent bulbs (CFLs) & fluorescent tubes
•    Cell phones
•    Metro Police Nashville, Davidson County will be on hand to accept unused and out of date medications, both prescriptive and over-the-counter
•    Ink cartridges
•    Plastic bags (grocery store, department store, dry cleaning, etc.)
•    Aluminum cans
•    Plastic beverage bottles
•    Newspaper
•    Glass
•    thriftSMART will be onsite to collect gently used clothing, toys, small furniture and household items, books
•    Tennessee Attorney General Division of Consumer Affairs will offer secure onsite shredding sensitive documents
Not accepted items include:
•    Anything containing mercury
•    Fire Extinguishers
•    Thermostats
•    Oxygen Tanks           
•    Ballasts containing PCB's
•    Keyboards/Mice
•    Desktop Phones
•    Thin Clients & Cable Boxes      
•    Scanners & POS Equipment
•    Tablets & E-Readers
•    Hard Drives, Memory & PC Parts
•    Servers & Racks
•    *Only 1 cracked LCD PC monitor per car
•    *Only 1 Television or CRT Monitor per car
 
For more information, contact Ginger Reasonover at ginger.reasonover@lipscomb.edu.