Commercial Music Faculty Showcase
Monday, December 2, 2019 7:30 PM-9:30 PM
Shamblin Theatre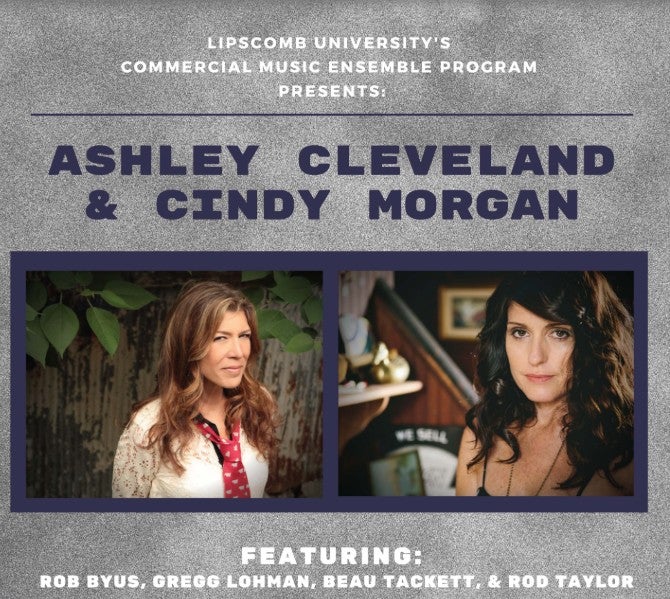 The performance of commercial music professors will feature singer/songwriter Ashley Cleveland and Cindy Morgan. 
Ashley Cleveland has recorded nine critically acclaimed albums and won three Grammys for Best Rock Gospel Album. She has been nominated for six Dove awards and won twice for compilation records. Cleveland currently serves as Adjunct Faculty in the Lipscomb School of Music. 
Cindy Morgan is an Adjunct Professor with the Lipscomb School of Music. She is a Nashville singer/songwriter and two-time GRAMMY® nominee, a thirteen-time Dove winner, and a recipient of the prestigious Songwriter of the Year trophy. Morgan has 21 number one radio hits to her credit, and has penned songs for many notable artists.
The performance will also feature Rob Byus, Gregg Lohman, Beau Tackett, and Rod Taylor. With so many great artists, it will certainly be a night to remember.
This performance is free and open to the public. All performances are subject to change. Contact the Lipscomb School of Music at 615.966.5929 for confirmation or more information.