Bisons in Murfreesboro
Tuesday, August 3, 2021 6:00 PM
Murfreesboro, Tennessee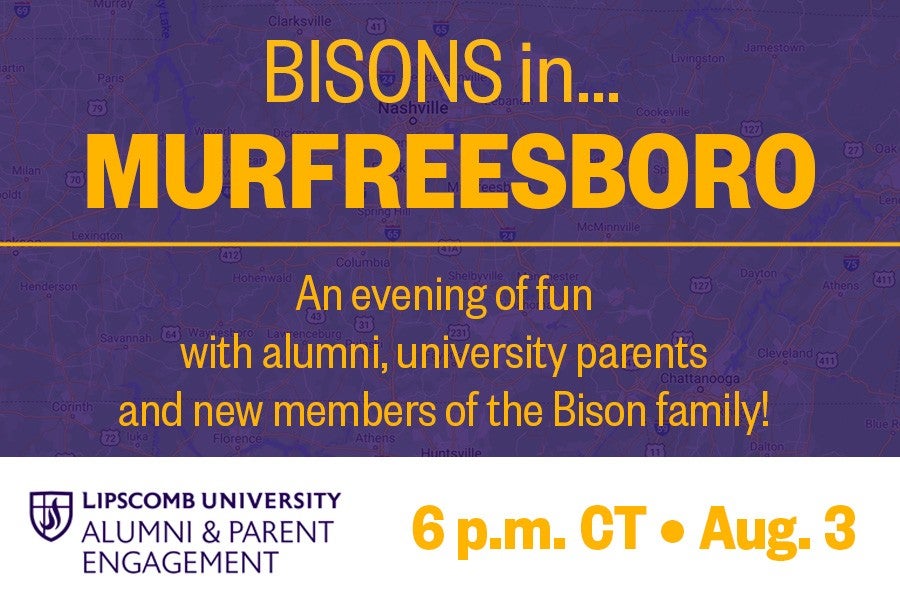 Join Lipscomb University for dinner and an evening of fun with Murfreesboro-area alumni, university parents and new members of the Bison family on Aug. 3 at the home of Gerald & Joanne Coggin: 1942 Dilton Mankin Road, Murfreesboro, TN 37127. 
Hear what's happening at Lipscomb while enjoying the opportunity to reconnect with friends, meet fellow alumni and university parents, and welcome our incoming Class of 2025 Bisons from the Murfreesboro area. 
Space is limited, so please register before July 27.
QUESTIONS? Contact Laura Sears at laura.sears@lipscomb.edu for info.