Bison Flu Fest: Free Flu Shots
Wednesday, October 9, 2019 10:00 AM-4:00 PM
Bison Square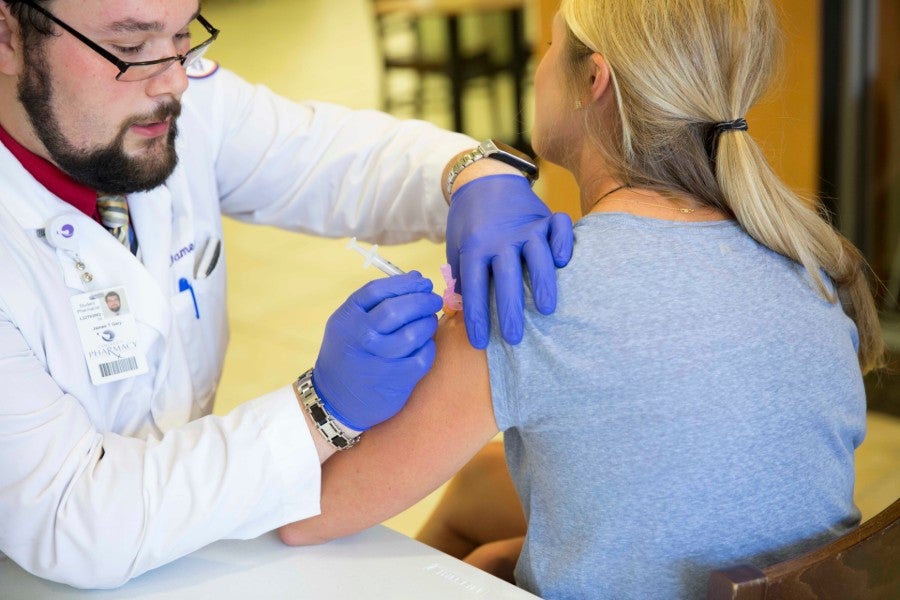 Lipscomb University student pharmacists and student PAs will be providing free flu shots for anyone with insurance at Bison Flu Fest on Oct. 9, from 10 a.m. to 4 p.m. in Bison Square.
Whether you are associated with Lipscomb or not, bring proof of any insurance and you can get your 2019 flu shot for free. Otherwise, flu shots are available for $20. 
Children as young as 4-years-old can be vaccinated.
Come help the College of Pharmacy & Health Sciences reach its goal to vaccinate 500 people on Oct. 9. All Lipscomb student pharmacists are certified to give vaccines and many work in retail pharmacies where they administer flu vaccines while they continue their studies at Lipscomb.
For more information, contact Sarah Uroza at 615.966.7189.