Baccalaureate
Friday, December 13, 2019 3:30 PM-6:00 PM
3:30-4:30 p.m. reception in Burton Center, 5-6 p.m. service in Collins Auditorium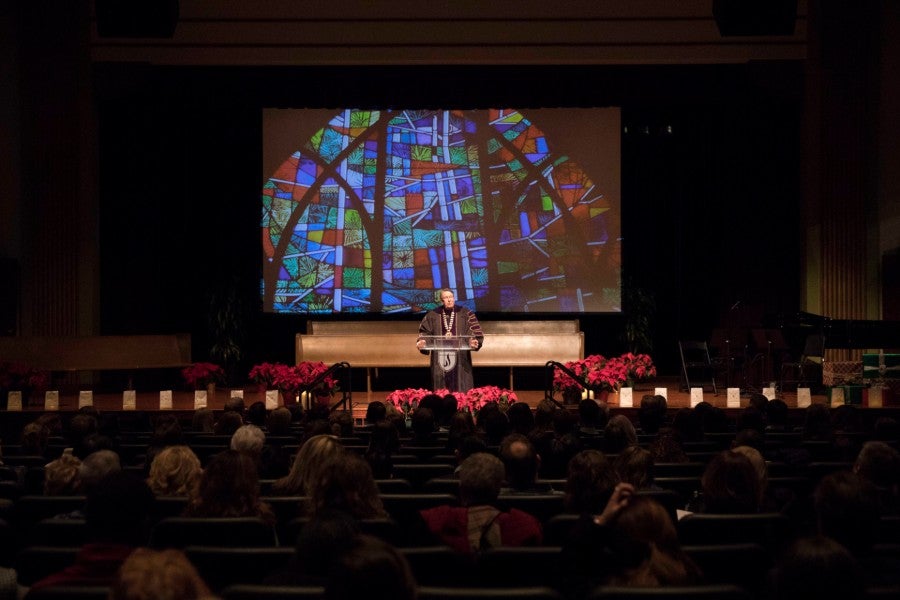 Lipscomb University will host a Baccalaureate Worship Service in celebration of the undergraduate class of December 2019 in Collins Alumni Auditorium from 5-6 p.m. on Friday, Dec. 13. A reception will be held prior to the services from 3:30 - 4:30 p.m. in the lower level of the Burton Health Sciences Center. 
Graduates are asked to wear their regalia but no caps, and to line up to proceed into the auditorium prior to the service. Family and friends are invited. 
If you have any questions, please email Keely Hagan in the Office of the President at keely.hagan@lipscomb.edu.