Avoiding Ethical Issues in a Remote Work Environment
Thursday, July 23, 2020 12:00 PM-1:00 PM
Webinar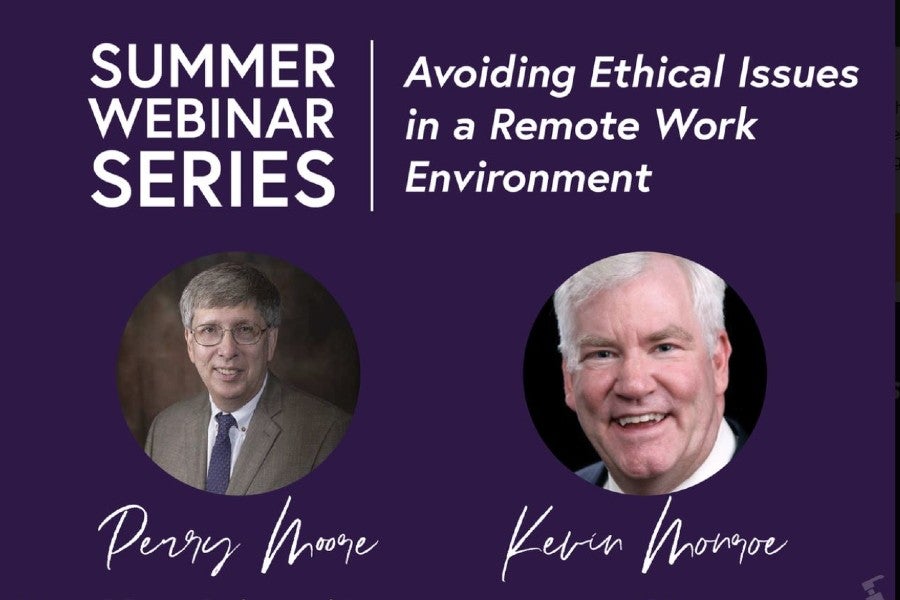 Join College of Business' Summer Webinar Series to learn about business responses in times of dramatic change. Faculty and guests will explore how current challenges are affecting our world - and how business is responding.
Each of the eight, one-hour webinar sessions will include a time for participants to submit questions, and webinar links will be sent to registrants by 9 am on the day of each session.
Avoiding Ethical Issues in a Remote Work Environment
Perry Moore
Director, Graduate Business Programs and Professor of Accounting
Moore is the Charles E. Frasier Professor of Accountancy, a CPA, a Certified Internal Auditor and a Chartered Global Management Accountant. he is also certified in Risk Management Assurance. He is a member of the Professional Ethics Committee of the Tennessee Society of CPAs.
Kevin Monroe
Partner-in-Residence in the College of Business
Retired partner at Deloitte
Chairperson of the Tennessee State Board of Accountancy
Monroe has more than 35 years of auditing and accounting experience in a variety of industries, including insurance, retail, manufacturing, governmental and not-for-profit. At Deloitte, he served as the professional practice director and senior technical and consultation audit partner for the firm's Nashville, Memphis, Charlotte and Raleigh offices, with responsibilities for audit and accounting consultation matters, compliance, risk management and quality control.