Addictions Conference
Friday, January 22, 2021 9:00 AM-12:00 PM
Virtual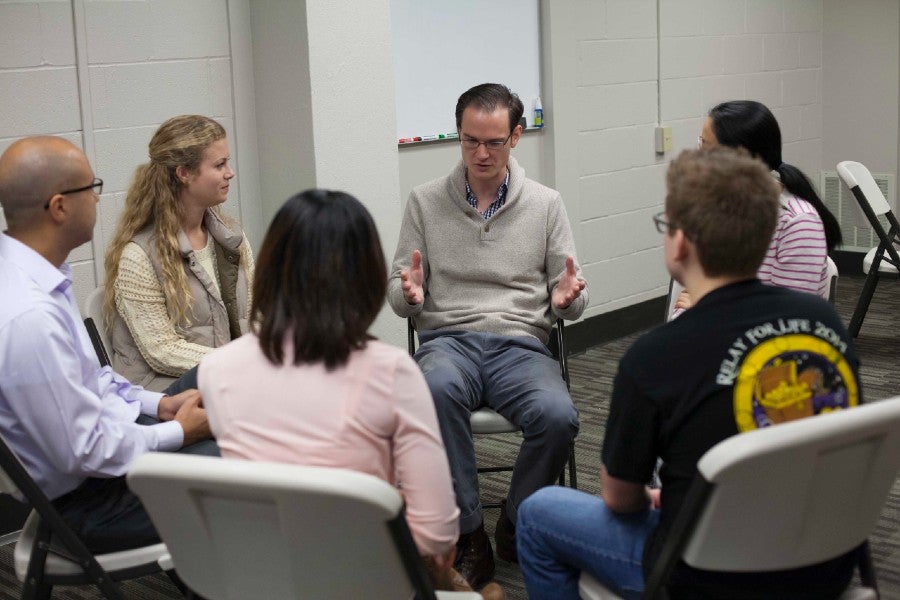 Trauma-Integrated Addiction Treatment:
What is it? What Should It Look Like?
Dr. Michael Barnes 
Chief Clinical Officer of Foundry Treatment Center
Steamboat Springs, Colorado
$30 for professionals
$10 for students
Free for current Lipscomb students
Almost everyone who works in addiction treatment will tell you that their program is trauma-informed or trauma-integrated. But there is little agreement about what that means or what it should look like? This presentation will offer a developmental model and a set of axioms that can be used in the development of effective trauma-integrated treatment.
The NeuroAffective Relational Model will be proposed as a central organizing theory to help clients to work simultaneously with achievement of addiction milestones and resolution of day-to-day symptoms of PTSD and Developmental Trauma. NARM is based on somatic psychotherapy, attachment theory and autonomic nervous system regulation. Its core themes will be highlighted as fundamental skills needed for engagement in treatment and success in recovery.
About the Speaker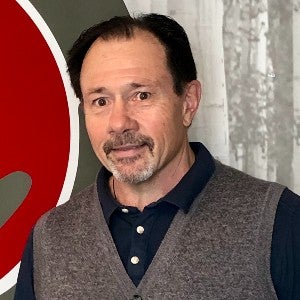 Barnes is a licensed professional counselor, a master addiction counselor and diplomate in the American Academy of Experts in Traumatic Stress. He has more than 35 years' experience as a counselor, program administrator and college professor.
His areas of specialty include trauma-integrated addiction treatment and therapy with families who experience trauma and addiction. Prior to coming to Foundry, he served as the manager of residential services at the Center for Dependence, Addiction, and Rehabilitation at the University of Colorado Hospital. Prior to that Barnes was a faculty member in the M.A. program in counseling at the University of Colorado Denver.
He earned his B.A. in psychology at Indiana University of Pennsylvania, his M.Ed. in rehabilitation counseling at the University of Pittsburgh, and his Ph.D. in marriage and family therapy from Florida State University.
Objectives
Three hours continuing education available.
Lipscomb University, Department of Psychology & Counseling, Graduate Studies in Counseling has been approved by NBCC as an Approved Continuing Education Provider, ACEP No. 4585. Programs that do not qualify for NBCC credit are clearly identified. Lipscomb University, Department of Psychology & Counseling, Graduate Studies In Counseling is solely responsible for all aspects of the programs.
Participants will be able to describe the difference between the types of traumatic stress experienced across the traumatic stress continuum (i.e.,  PTSD, Developmental/Complex Trauma, Secondary Trauma (i.e., family, first responders, etc.), Compassion Fatigue, and Organizational Trauma.
Participants will be able describe the major components of the NeuroAffective Relational Model and understand it as a foundation for building a trauma-integrated model of addiction treatment.
Participants will be able to describe how family members can be traumatized by their loved one's addiction. They will also be able to recognize symptoms of transgenerational, secondary and developmental trauma when exhibited by family members.
Participants will develop a better understanding of Compassion Fatigue and will be able to identify key personal risk factors for burnout and vicarious trauma.
Participants will be able to implement a developmental model of trauma-integrated addiction treatment that begins with a focus on safety, when/if appropriate move to mourning and remembrance (i.e., processing trauma narratives), and then focuses on reintegration into the recovery community (Herman, 193).