10th Annual Adoption Rally
Saturday, February 5, 2022 1:30 PM
Allen Arena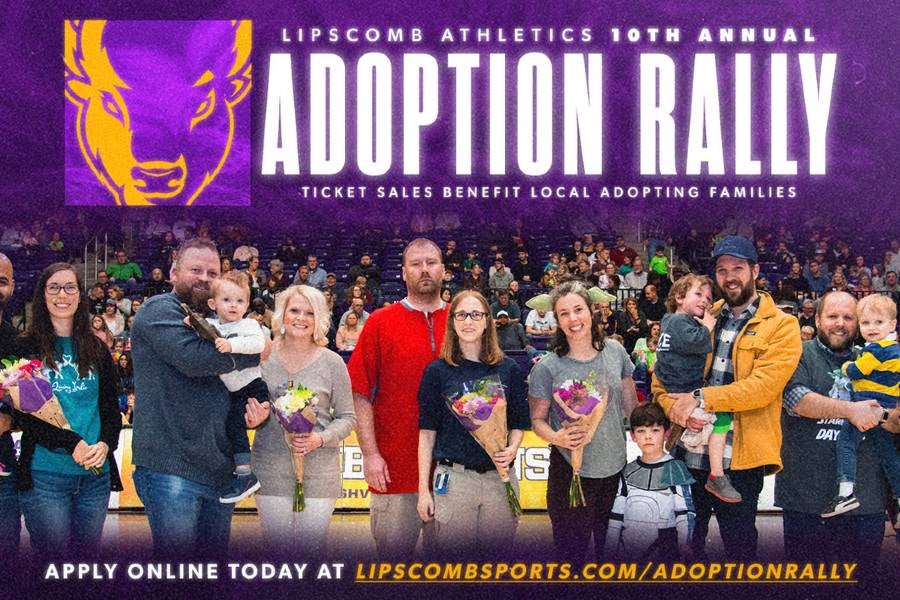 The 10th Annual Adoption Rally has been scheduled for the February 5th basketball doubleheader against FGCU. Lipscomb Athletics is now accepting applications for participants who are in the process of adopting and/or fostering.
Since the Adoption Rally's inception in 2012, Lipscomb Athletics has raised more than $100,000 to help families throughout their adoption or fostering process. Each selected family is given the opportunity to invite friends, family, co-workers and fellow church members with 100 percent of ticket sales going toward their adoption or fostering process.
"It's always a great thing when university initiatives fall into the category "Win/Win" for the school and the community," said Director of Athletics Philip Hutcheson. "That is exactly what the Adoption Rally has done here at Lipscomb.
How it Works:
Step 1: Fill out the application HERE
Step 2: Upon selection, a custom ticket type for your family will be added to the Adoption Rally sales page for the basketball game vs FGCU
Step 3: Promote to your family, friends, social media, co-workers, church and community members to support your adoption or fostering through purchase of your family's adoption rally ticket type sales page
Step 4: Keep 100% of ticket sales sold under your adoption ticket type
Step 5: Earn additional financial incentives tied to participation and engagement