Baja SAE
Baja SAE is a collegiate competition sponsored by the Society of Automotive Engineers (SAE) and small-engine manufacturer Briggs and Stratton. The primary goal of the competition is to simulate real-world engineering design projects and their related challenges.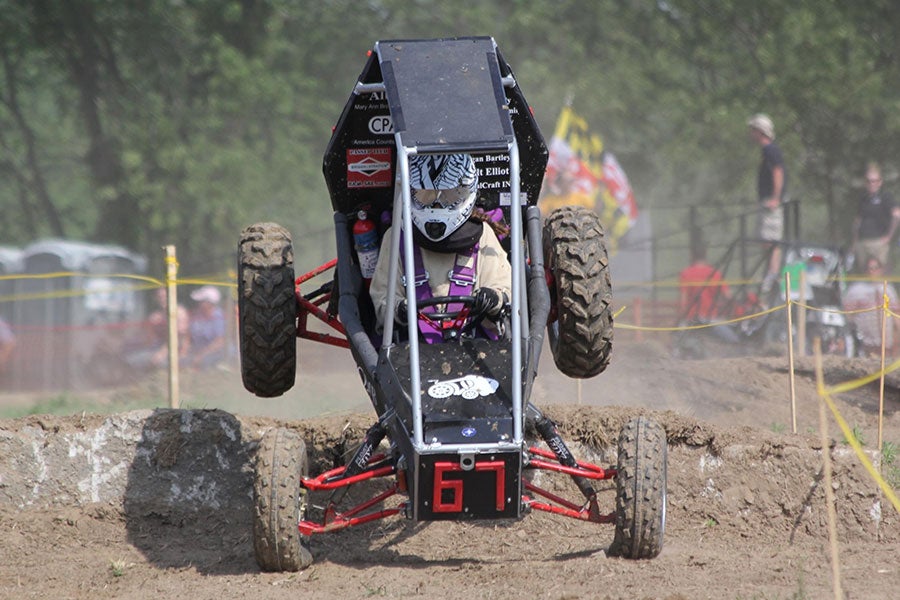 Each team is supplied a ten-horsepower Model 19 engine from Briggs and Stratton; around which the team must build an off-road vehicle. For over 10 years, Lipscomb has designed, tested, built, and raced in Baja.
Currently, the team is comprised of mostly mechanical engineers, however students of all disciplines are encouraged to be a part of the team. Participating in Baja gives students the opportunity to work on real-life problems while still in a classroom setting.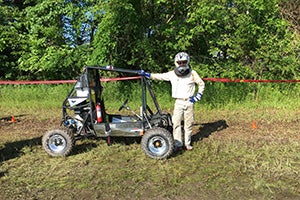 In the 2018 competition, our team and the vehicle, Bane, placed in the top half of the competition overall and top 3rd of endurance.
For more information about participating or sponsoring Lipscomb's Baja team, contact our 2019-20 team captain at motorsports@lipscomb.edu.