Ignite "Unconference"
Ignite: Get Switched On to Technology is an "unconference" that puts the learner at the heart.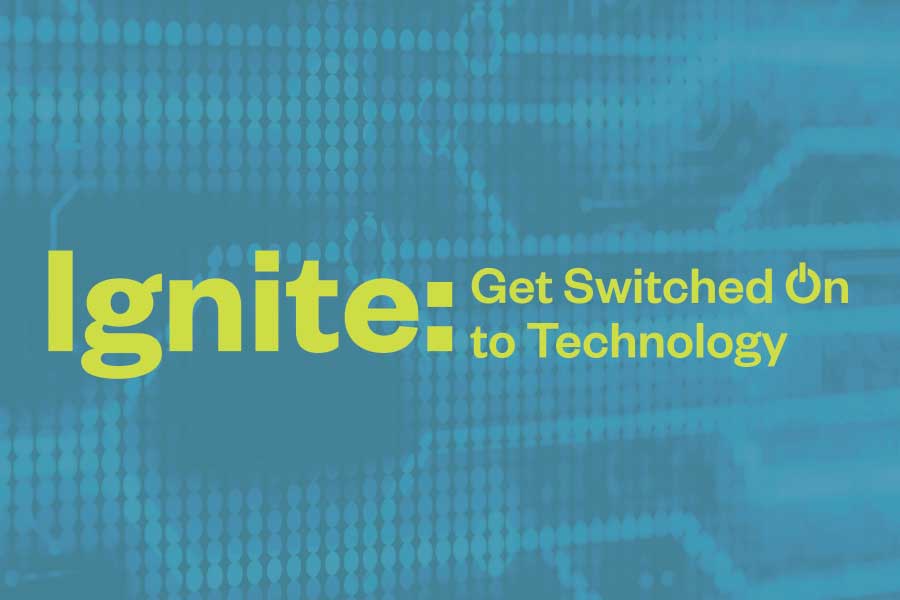 Individuals attending this year's Ignite will let their mouse clicks do the talking, attending sessions based on their own interests and needs. Sessions are fast-paced and showcase some of the newest classroom-ready technology tools. You'll learn practical and current technologies taught by local College of Education technology experts as well as current-service PK-12 teachers.
Date:  October 3, 2020
Time:  9:00 a.m. - 11:30 a.m.
Where:  Online Conference using Zoom video sessions
Cost:  This is a free professional learning opportunity, brought to you by the Ayers Institute for Teacher Learning & Innovation and the Lipscomb University College of Education.
2020 THEME:  Technology Unmasked!
Registration:
Online registration is now open.  This is a free professional learning event.
Registration has closed for Ignite 2020!  See you next year.
Featured at Ignite:
Several 30-minute breakout sessions and an idea sharing "smackdown" session
Door prizes
Networking with other educators
 
Schedule:
9:00 a.m. – 9:10 a.m. Opening Session
9:15 a.m. – 10:55 a.m.  Breakout Sessions
11:00 a.m. – 11:30 a.m.  "Smackdown" and Closing Session
 
Session Titles for 2020 Ignite Unconference:
Teaching on Two Planes...Concurrently...While we Build Them
HyperDocs: Thriving in an Asynchronous World!
Inquiry-Based Learning: A Solution for In-Person, Virtual, and Hybrid Classrooms
Developing an Ecosystem of Support 
Effective Approaches in Designing a Virtual School Counseling Community
It's Not Just an Expensive Pencil!!!
The 5 C's to Fulfill Students' Social and Emotional Needs in Online Learning
PowerPoint for Creation
Music and MIndfulness
Using VoiceThread Online
Microsoft Stream for Blended Learning
Nearpod: Differentiating and Data Collection all in one
Building Resilience in the COVID Era