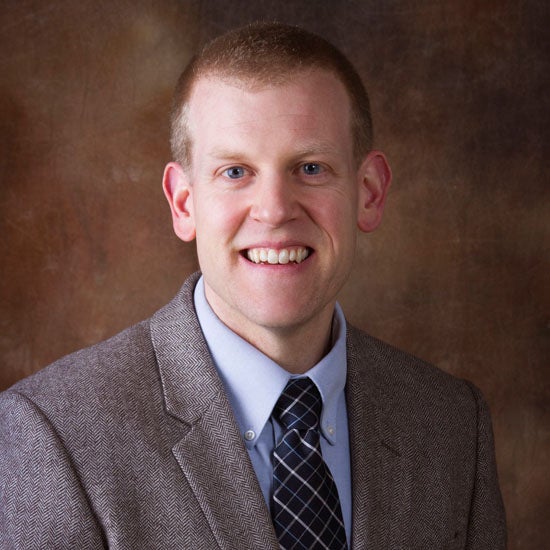 Joseph Tipton Jr
Mechanical Engineering
Chair, Mechanical Engineering
Associate Professor, Mechanical Engineering



Biography
Joseph B. Tipton Jr. is an engineering educator and a specialist in computational fluid dynamics.
He earned a Bachelor of Science degree in aerospace engineering with magna cum laude honors from the University of Tennessee in 2002. An Honors College scholar, Tipton played tuba for the UT Pride of the Southland Marching Band and was president of the campus Christian Student Center.
Tipton returned to UT to pursue graduate studies with a UTK College of Engineering Ph.D. fellowship. He earned a Master of Science degree in mechanical engineering in May 2006, and a doctoral degree in mechanical engineering in August 2009.
Tipton's doctoral research and dissertation focused on numerical modeling of liquid metal evaporation in a capillary pore, and was published in the Journal of Heat Transfer and International Journal of Heat and Mass Transfer.
Tipton currently works in the fusion energy field through the Higher Education Research Experiences at Oak Ridge National Laboratory program. Specializing in the design, simulation, optimization, and verification and validation of cooling systems for high heat flux components, his work has been applied to components for the Wendelstein 7X and ITER fusion experiments and published in numerous journal articles including Fusion Engineering Design.
Tipton worked at the University of Evansville for six years as an assistant professor of Mechanical Engineering before joining Lipscomb University's Raymond B. Jones College of Engineering as an associate professor in 2015.
A member of the American Society for Engineering Education, Tipton applies evidence-based research in cognitive psychology to the classroom, and encourages students to think Christianly about engineering and their careers.
Tipton lives in Nashville with his spouse of seven years. They are blessed to have multiple small sons - both human and canine. Tipton enjoys walking, reading, flying R/C airplanes and gardening.