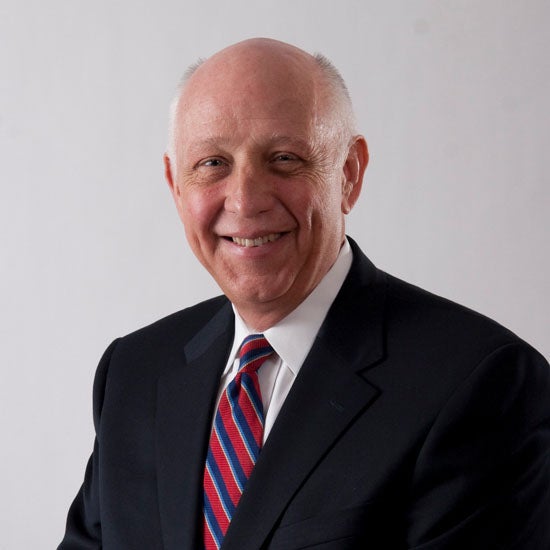 Turney Stevens Jr
V.P. Development
Dean Emeritus, College of Business




Biography
C. Turney Stevens, Jr., over his career has been a CEO, a public company board director, financier and investor, and higher education leader.
He currently serves as the Dean Emeritus of the Lipscomb University College of Business and Director of the Hilton and Sallie Dean Institute for Corporate Governance and Integrity. Prior to retiring from his business career in 2007 and returning to his alma mater to accept the role of Dean in 2008, he was an investment banker, CEO and entrepreneur for more than 35 years.
Stevens, 68, graduated from Lipscomb University (B.A. 1972) and from Vanderbilt University's Owen Graduate School of Management (MBA 1981). In later years, he returned to Owen to complete postgraduate work in the areas of healthcare finance and entrepreneurship.
During his business career, he served as Managing Partner of two investment banking firms, both specializing in raising equity and debt capital from institutional investors for mid-market, high growth companies. He co-founded Rodgers Capital Corporation with the late Joe M. Rodgers, former United States Ambassador to France. The firm had offices in the United States and Europe. In 2001, he co-founded Harpeth Capital to raise capital principally for high growth companies in the health care industry, focusing on a market of transactions in the $10-25 million range.
In 1993, he and partners purchased a nearly bankrupt commercial printing firm. He repositioned the company to one serving large corporate customers and, as Chairman and CEO, he led the successful turnaround, then sold the business to Kohlberg and Company. He served until 2001 as the successor company's Chairman, building the business through 13 acquisitions to a nationwide company of more than $230 million in revenues.
Stevens has served on a variety of for profit and not for profit boards throughout his career, including his current service, since 2008, on the public board of KCAP Financial Inc. (NASDAQ: KCAP) based in New York. He chairs the Nominating and Governance Committee and serves on the compensation and valuation committees. He is a graduate of the UCLA Director's College and is a Board Fellow by the National Association of Corporate Directors. Through his service on the KCAP board, he has developed expertise related to financial institution asset valuation as well as issues related to compensation, strategy, mergers and acquisitions, and risk management.
After his return to Lipscomb in 2008 and following the corporate scandals at Enron, Worldcom and Healthsouth, he founded the Hilton and Sallie Dean Institute for Corporate Governance and Integrity to serve as a forum for sharing and teaching best practices of corporate governance and for discussing and debating issues related to creating cultures of high integrity in business.
Because of his founding of the Dean Institute, Stevens was named by Ethisphere Institute in December 2009 as one of the world's 100 Most Influential Leaders in Business Ethics. He has spoken about issues related to corporate ethics and governance around the world and has taught business ethics both at the university and to corporate groups.
Stevens and the former Ann Beckman Parrish have been married for 36 years and have two sons, C.T., 34, an accountant, and Mark, 30, a civil engineer and MBA graduate. He and his wife are members of the Harpeth Hills Church in Brentwood, where he has served as elder, deacon and Sunday School teacher. He is active in the local community in Nashville, serving on multiple boards and leading various community organizations.