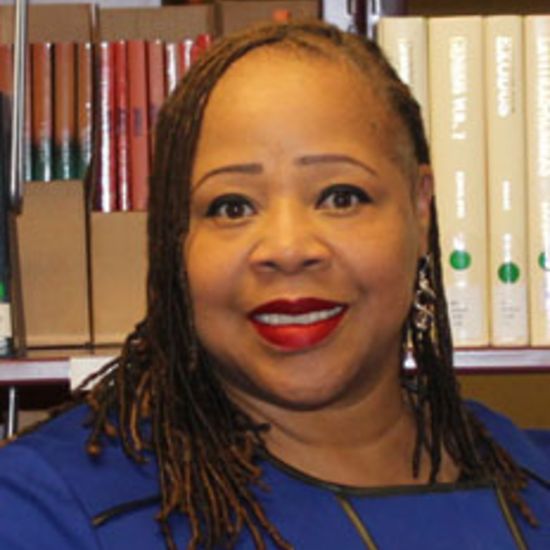 Elizabeth Stanley
Austin Graduate School of Theology
Marketing and Recruiting Director




Biography
Elizabeth H. Stanley, director of enrollment services, brings over 23 years of experience in student success and higher education services. Elizabeth holds a Bachelor of Arts in International Studies, Spanish minor, and concentration in business from Southwestern University and a Master of Arts in Human Services and Certificate in Conflict Resolution from St. Edward's University. Born in Jennings, Louisiana, Elizabeth arrived in Austin at three-months-old. Prior to graduating high school, Elizabeth was named Student Achiever of Austin and was made an Honorary Texan by The Honorable Wilhelmina Delco. Excluding the first three years, her professional experience has come from various positions held in the Austin area.
Elizabeth was the principal and owner of E. H. Stanley and Associates, a higher education consulting company for three years. She spent a year as the director of partnership development and support for College Forward, where she successfully led the organization into a fee-for-service business model, generating over 1.25 million in revenues—an organizational first. At TG (previously Texas Guaranteed Student Loan Corporation, now Trellis Company), Elizabeth worked five-and-a-half years developing the role of director of student persistence and success which connected postsecondary institutions, secondary education, state educational agencies, P-16 councils, mission-driven and community-based organizations, businesses and industry, as well as policymakers and stakeholders to student educational outcomes for targeted cities and regions across Texas. She also served as the associate editor and supervisor for the Enrollment Management Journal: Student Access, Finance, and Success in Higher Education, the only blind-referred, academic enrollment management journal in the country during its time of publication.
Serving over six years with The College Board Southwestern Regional Office, Elizabeth held several positions including interim vice president of the region over secondary and higher educational efforts and chief educational manager, responsible for all higher education relationship development activities for a team responsible for Arkansas, New Mexico, Oklahoma, and Texas. At St. Edward's University (SEU), Elizabeth began as assistant director of admission, was promoted to associate, and then selected as director of admission after a competitive, nation-wide search. She was part of the team that created the tagline, "Learn to Think," and wrote the original plan that set SEU on a trajectory to double the size of undergraduate enrollment. She began her career in enrollment management as an admission counselor at Southwestern University in Georgetown, Texas. She was promoted to assistant director with the responsibility for minority and international student recruitment, an audience she continued to serve for eight years.
Elizabeth and her son, Anderson, a first-year student in high school and a nationally-ranked basketball player, call Round Rock home. They are members of God's Power in Christian Fellowship, where she has worshiped since its inception, and serves as part of leadership, as the administrator, and as the ministry psalmist. Elizabeth stated that she thanks God every day for being blessed to work for Austin Grad. "Since my arrival," she shared, "the career I have passionately loved has been elevated—it has now become a calling." She hopes to serve for many years to come.