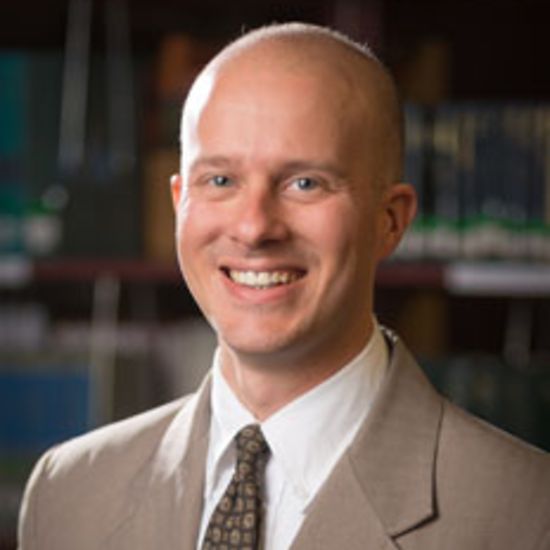 Keith Stanglin
Austin Graduate School of Theology
Professor




Biography
Keith Stanglin teaches Scripture and historical theology at Austin Graduate School of Theology. He received his education at Oklahoma Christian University (B.A.), Harding School of Theology (M.Div.), and Calvin Theological Seminary (Ph.D.).
While doing doctoral work at Calvin, Stanglin came to the conclusion that he should be an educator—whether in a university classroom or a congregational setting—aiding people in trying to better understand the Bible and the Christian faith. It was also there that he developed an interest in the life and writings of the early Protestant figure Jacob Arminius, whom he has continued to research to this day.
Following seven productive years teaching at Harding University, Stanglin joined the Austin Grad faculty as an associate professor in 2012, where he specializes in church history, biblical interpretation, and comparative Christian theology. He has written and edited seven books and many scholarly and popular articles, mostly in the field of historical theology. Along with his course load, writing, and research, he is the coordinator of the MATS Program as well as a Student Advisor. He is also the editor of the journal Christian Studies, and of the faculty blog.
Outside of the classroom, Stanglin enjoys playing various sports and the guitar, though he is not very good at any of them. He is the proud recipient of a Dundie Award, two Certificates of Participation, an "I Did My Best" ribbon, the best-dressed faculty award, and Greatest Dad 2004 (with an Old Navy shirt to prove it). He is the father of three children—Paul, Isaac, and Rachel—with his wife Amanda, all of whom provide encouragement and support in both his scholarly work and his Christian walk.
Select Publications
Published Books: (Links to Amazon for more information)
Some Scholarly Articles:
Blog Articles

Some Popular-Level Articles:
"Reading Genesis with the Church: An Introduction," Sapientia (April 12, 2017)
"'Baptism in the Sea': An Invitation to Typological Interpretation," Leaven 21/2 (2013): 70-4.
"Knowledge: The Good, the Bad, and the Ugly," Salt, Leaven, and Light (April 26, 2012): 1-3.
"'Faith Comes from What is Heard': The Reformers on the Ministry of the Word and the Holy Spirit," Leaven 12/3 (2004): 161-6.