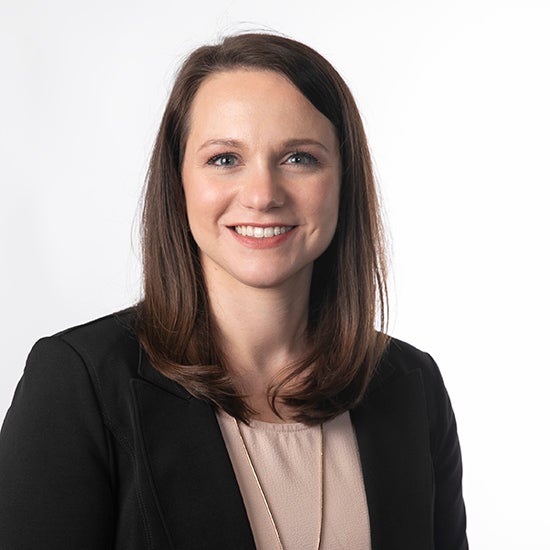 Susan Mercer
Dept of Pharmaceutical Science
Professor




Biography
Susan L. Mercer, Associate Professor of Pharmaceutical Sciences, joined the faculty of the Lipscomb College of Pharmacy in 2008. She received her B.S. in Chemistry from Seton Hill University and her Ph.D. in Pharmaceutical Sciences with a concentration in Medicinal Chemistry from the University of Maryland. She is an Adjunct Assistant Professor in the Pharmacology Department at Vanderbilt University and a member of the Vanderbilt Institute of Chemical Biology.
She currently is the Chair-Elect of the American Association of Colleges of Pharmacy (AACP) Chemistry Section and has previously served the Section as a chair and member of various committees and task forces. She was an AACP Faculty Delegate (2012-2014) and an AACP ARFP Fellow (2014-2015). Mercer also serves as the Vice Chair for the American Foundation for Pharmaceutical Education (AFPE) Board of Grants. Additionally, Mercer is actively involved with the American Association of Pharmaceutical Scientists (AAPS) and currently serves on the Awards Committee. She has held leadership roles with the Drug Discovery and Development Interface (DDDI) Section matriculating through the Chair roles (2013-2016) amongst other leadership positions.
She strives to encourage and support student interest in the basic and pharmaceutical sciences by actively engaging undergraduate and professional students in her research laboratory. Mercer has served as a Mentor for two AFPE Gateway Scholars and the Pharmaceutical Sciences Summer Research Program at Lipscomb. She has also served as a Faculty Mentor for AACP Walmart Scholars in 2011 and 2014. Mercer is also the Faculty Advisor for the Lipscomb AAPS Student Chapter, which was recognized with a "Chapter of the Year" award in 2017.
Mercer has been the recipient of various awards including the AAPS DDDI Section Service and Leadership Award (2017), an AACP New Investigator Award (2012) and a Leadership Development Award from the ACS Younger Chemists Committee (2008).