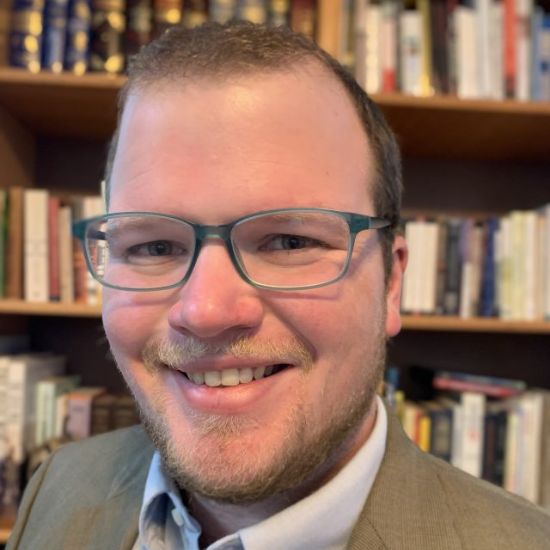 Stephen Lawson
Austin Graduate School of Theology
Assistant Professor




Biography
Stephen Lawson grew up in a home suffused with the language and images of faith. He always had questions about the Christian faith—not the questions of a skeptic, but the questions of someone wanting to know more, to discern the meaning behind the mysterious images of Scripture and hymns. This questioning, and a desire to serve the church led him to pursue a degree in Bible and ministry at Ozark Christian College in Joplin, Missouri, where his parents accepted faculty positions after sixteen years in Kentucky. Stephen majored in New Testament and minored in Greek. He began regularly preaching in churches in the Joplin area. Wanting a future which included both ministry and theological scholarship, Stephen was unsure of which to pursue.
Emmanuel Christian Seminary was an ideal place for dwelling in this tension between ministry and academic theology. After completing his MDiv, Stephen accepted an offer of admission to Saint Louis University's doctoral program in theology. For the past six years, Stephen has lived, studied, worshiped, and served in St. Louis. He's come to see teaching, research, and ministry not as disparate responsibilities vying for attention, but as tasks that inform, enhance, and depend on one another.
On May 21, 2016, Stephen married Emily. They spent the summer of 2016 in Marburg, Germany, where they took language courses and explored Europe together. Emily and Stephen found a church home at McKnight Crossings Church of Christ. Emily has taught Sunday School to preschoolers and has been an active church volunteer. Stephen has taught adult Sunday School, assisted with worship, and filled in as preacher when needed. Emily accepted a job teaching middle school math and language arts at a local private school, where she has taught for the past three years. After advancing to PhD candidacy, Stephen has been teaching undergraduate courses in theology and the history of Christianity while working on his dissertation which interprets the work of German theologian Erik Peterson (1890–1960) in light of competing theological responses to the rise of the historical consciousness.
On September 30, 2017 Stephen and Emily welcomed their first son, Maximus Justin. Max, affectionately referred to by his parents as "hurricane Max," has brought joy and life to the Lawson household. His favorite activities include dumping the box of blocks onto the living room floor, hiding things in the couch cushions, and patting Emily's belly while saying "baby." His brother Elijah will be joining the Lawson family on May 1 (or earlier if he takes after his brother).
Stephen and Emily are excited to bring their family to Texas to join the Austin Graduate School of Theology family. For a long time Stephen has had respect for Austin Grad, first learning about the school through Christian Studies and later getting to know the faculty at conferences. Stephen's visit to Austin Grad in February confirmed his desire to join the faculty in helping students grow in their faith.