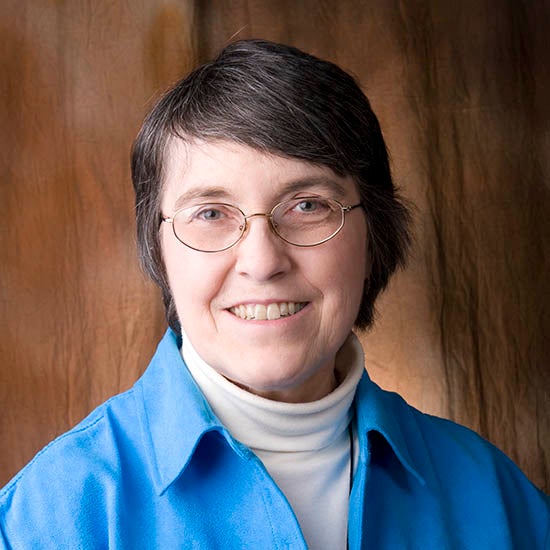 Marcia Hughes
Music
Professor Emeritus
Music Education



Biography
Marcia A. Hughes, professor of music, teaches private piano and elementary music methods courses in addition to performing and accompanying for students and faculty recitals. Hughes served as department chair for eight years and presently serves as associate chair. She holds the D.M.E. and M.M.E. degrees in music education from Indiana University, the B.A. degree from Lipscomb University, and Kodály Certification from Indiana University.
Hughes has taught music for the Salem, Indiana, public schools and was an associate instructor at Indiana University. She received the Teacher of the Year Award from the Nashville Area Music Teachers Association in 1993 and in 1999 was awarded the John William Baker Summer Fellowship Award for excellence in teaching. Hughes has served as an adjudicator at area piano competitions.
Hughes has been involved with Sigma Alpha Iota, international women's music fraternity, since coming to Lipscomb as an instructor. She has served for several years as the faculty advisor to the Zeta Omicron Chapter. In 1979 the chapter awarded her the Sword of Honor and in 1993 the Rose of Honor. In 2001, the international fraternity recognized her as the Outstanding Advisor of the Year, and in 2008 the Professional Fraternity Association recognized her with the Faculty Advisor Award of Excellence. Hughes remains active in Sigma Alpha Iota and was awarded the Rose of Dedication in 2011 from the Nashville Alumnae Chapter.