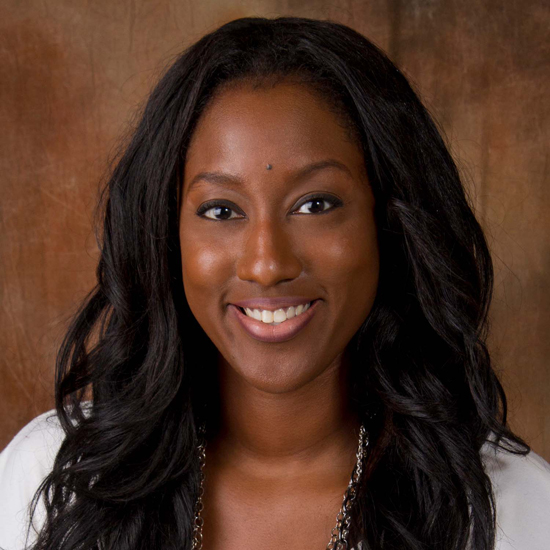 Aerial Ellis
Communication
Assistant Professor




Biography
Emerging among the brightest in the industry, Dr. Aerial Ellis is a gifted strategist and storyteller who nurtured an entrepreneurial spirit early in her career by launching her first public relations company immediately after graduating college. 
 As a two-time PR agency owner, Dr. Ellis brings real-time field experience to the classroom by enlightening students on how to develop and implement communication strategies, advise clients and management, research current industry trends, track and measure campaign results, build corporate and community partnerships, execute new ideas and innovations, and maintain key relationships. Her clients have included 
Deloitte, Amazon, Starbucks, Proctor & Gamble, Metropolitan Nashville International Airport, National Urban League and Cystic Fibrosis Foundation. She has been named among the PR News 30 Under 30 and Nashville Business Journal's 40 Under 40. 
Dr. Ellis has taught courses in public relations, cross-cultural communication, advertising, organizational communication and leadership at the undergraduate and graduate level in the Department of Communication and Journalism since 2011. She currently serves as President for the board of trustees of the Public Relations Society of America (PRSA) Foundation and as faculty adviser to the Lipscomb Public Relations Student Society of America (PRSSA) chapter

. She is also a fellow of The Plank Center for Leadership in Public Relations and a board member for the Commission on Public Relations Education (CPRE).
Her research in intercultural competence assesses how senior leaders at multinational corporations design, implement and execute diversity and inclusion practices and the necessary training and education needed. Her research has been supported by the Institute for Public Relations and the Arthur W. Page Society. Her global knowledge includes experiences in Hong Kong, Finland, South Africa and Qatar teaching, researching and exploring models of organizational culture, cultural competence and intercultural communication.
Dr. Ellis has a bachelor's degree from Tennessee State University and a master's degree from Middle Tennessee State University - both in communication/journalism, holds a certification in workforce diversity and inclusion from UCLA and the National Organization for Workforce Diversity, and holds a doctoral degree from the Global Executive Doctor of Education program at the University of Southern California.