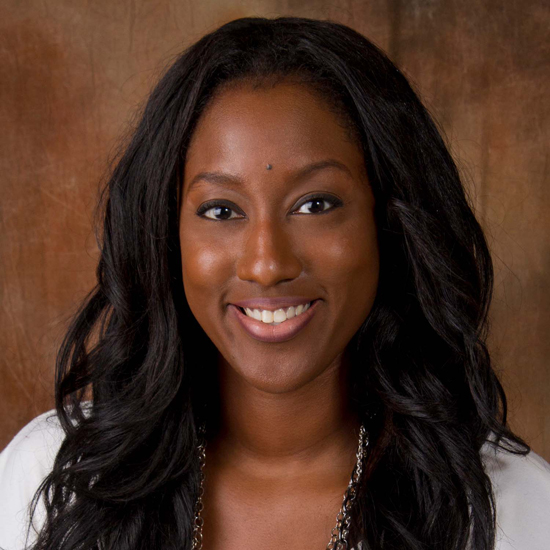 Aerial Ellis
Communication
Instructor




Biography
Aerial Ellis is a gifted speaker and strategist who launched her first public relations firm at the age of 22. Since, she has become sought-after for her ability to help organizations transform culture, improve diversity, enhance communication, navigate change, build community and drive innovation. 
She teaches courses in public relations, strategic planning, cross-cultural communication and leadership in Lipscomb University's Department of Communication and Journalism, and guest lectures in the College of Leadership and Public Service. 
Ellis coordinates the university's MLK Diversity Breakfast – a signature event hosted by the Communication & Journalism department that commemorates of the legacy and work of Dr. Martin Luther King, Jr. The annual breakfast brings a nationally recognized communication professional to lead an inspiring conversation with local business and community leaders who are champions for diversity and inclusion by sharing ideas, addressing issues and rethinking practices that affect our multicultural communities. 
Recognized nationally as one of PR News 15-to-Watch and listed among Young HBCU Alum to Watch by The Huffington Post, Ellis is co-founder of the Nashville Women of Color in Communications Network and serves on the executive committee of Public Relations Society of America (PRSA) Nashville. She is also author of The Original Millennial, a book highlighting lessons in leadership for the millennial generation.
A native of Memphis, she holds a bachelor's degree from Tennessee State University and master's degree from Middle Tennessee State University - both in communication/journalism, and a doctorate from the University of Southern California Global Executive program. She also holds an executive leadership certification in workforce diversity and inclusion awarded by UCLA and the National Organization for Workforce Diversity and is a fellow of the Plank Center for Leadership in Public Relations.