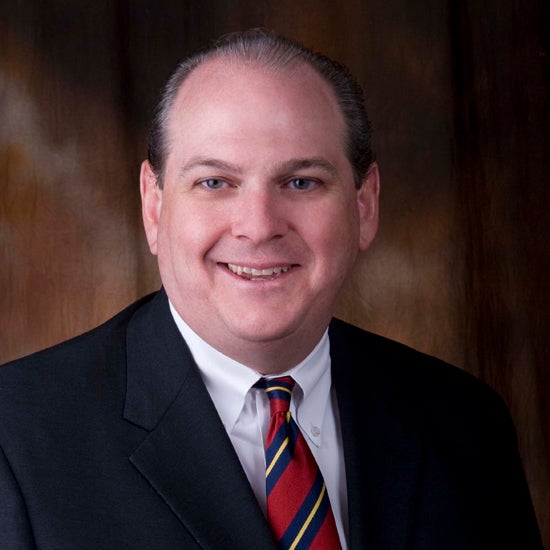 Phil Ellenburg
Alumni Relations (general)
Vice President for Alumni Relations




Biography
Serving Lipscomb alumni by creating opportunities for deeper engagement with their alma mater and each other is the driving force behind Phil Ellenburg's passion as vice president for alumni relations.
A 1986 graduate of Lipscomb, Ellenburg has been a part of Lipscomb University's administrative team for more than 20 years. Ellenburg joined the university staff in January 1994, serving as general counsel and overseeing the university's legal affairs, risk management, campus safety and government relations programs. Ellenburg is credited with assisting the university and Lipscomb Academy in securing metro Nashville's first institutional overlay/master plan, developing a number of capital projects, creating the Office of Risk Management, significantly upgrading the university's emergency preparedness and response plan, and navigating the legal aspect of the university athletics program's transition from NAIA to NCAA competition among other accomplishments.
In February 2013, Ellenburg was appointed president of Middle Tennessee Christian School (MTCS), a preK-12 school affiliated with the Churches of Christ located in Murfreesboro, Tenn. During his tenure, MTCS experienced unprecedented financial health and success. Ellenburg returned to Lipscomb in January 2016 as vice president for alumni relations.
A native of Merritt Island, Fla., Ellenburg earned his Bachelor of Science in accounting from Lipscomb in 1986 and his Juris Doctor from the University of Kentucky. Prior to his tenure at Lipscomb, Ellenburg practiced in the Nashville firm of Watkins, McGugin, McNeilly & Rowan.
Phil and his wife Leigh ('86) have three children—Olivia ('15), Lillie Grace ('17), and Barr, a current student at Lipscomb University.