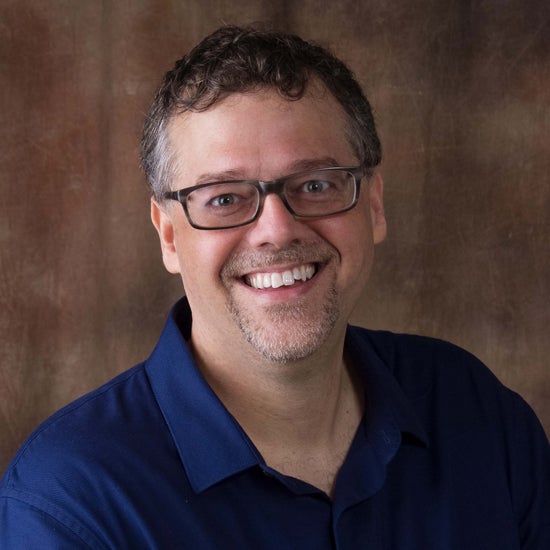 Dave DeBorde
Film and Creative Media
Associate Professor of Film and Creative Media




Biography
Dave DeBorde is an award-winning filmmaker whose experience in the industry is long and varied. DeBorde gained his producing skills on a feature film starring Jim Caviezel ("Passion of the Christ," "Count of Monte Cristo") working as producer with legendary Hollywood producer, William S. Gilmore ("Jaws," "A Few Good Men"). The lessons learned on that feature film put him in a position to earn his stripes in 2001 as one of the producers of "The Least of These," a 35mm short that won numerous awards, including a Crystal Heart from the Heartland Film Festival and a CINE Special Jury Award. DeBorde also produced the romantic feature "Old Fashioned," which enjoyed a theatrical release for Valentine's Day in 2015 and won multiple awards after its initial festival run. "Old Fashioned" was hailed as a "bonafide indie hit" after it broke a box office record on its first weekend in release and later ranked as the number one romantic DVD in the country, beating out major Hollywood releases in the same category. In June of 2012, DeBorde directed the feature film romantic comedy "Marriage Material," which stars Victoria Jackson ("SNL" alum) and Maddy Curley ("Stick It").
Always expanding the borders of his professional experience, DeBorde was hired as the showrunner for the reality TV show "Soccer Moms of Tampa Bay." He has been hired to write and produce a multinational romantic comedy currently titled "Matryoshka," which will film in both America and Russia, with a concentration on St. Petersburg and Moscow. DeBorde also joined the Sewanee Ironmen of 1899 film team as a producer and helped secure $2.5 million from the state of Tennessee for the film, "Iron Men of '99." The Sewanee film chronicles the extraordinary David and Goliath tale of when the football team of Sewanee, a tiny school in the mountains of Tennessee, went on a six-day, 2,500 mile trip and beat five of the biggest schools in the country. He also created the popular educational tracks for the Sunscreen film festival, which was rated by MovieMaker magazine as one of the world's top 25 most attractive film festivals because of the educational tracks.
When DeBorde isn't making films, he is working on the educational side of filmmaking, teaching film production at Lipscomb University. DeBorde is a popular lecturer on the subject of screenwriting and filmmaking and is sought after by universities and book publishers on both U.S. coasts. One thing DeBorde is even more passionate about than teaching movie making is his wife, four energetic kids and his dog, a boxer named Tyson.