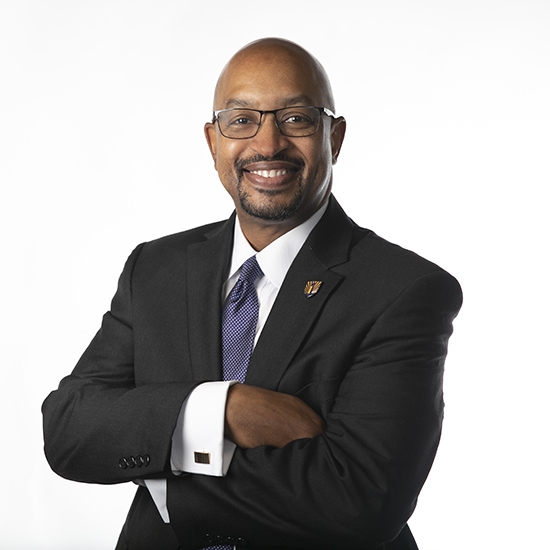 Quincy Byrdsong
Vice Provost Office
V. Provost of Health Affr




Biography
Dr. Quincy J. Byrdsong, Ed.D., CIP, CCRP is the Vice Provost for Health Affairs at Lipscomb University in Nashville, Tennessee.  He has operational responsibility for providing the full spectrum of leadership for the College of Pharmacy & Health Sciences to include fostering a vision consistent with the spiritual and educational mission of Lipscomb, as well as providing the leadership needed to realize that vision. Dr. Byrdsong is responsible for cultivating relationships and building partnerships externally, elevating the visibility of the College and creating greater opportunities for collaborative partnerships between the College, industry, and other organizations with common interests. As an innovator and a collaborator, Dr. Byrdsong aligns resources and partners with College leaders to provide inspiration for advances in teaching, research, and service.
Before coming to Lipscomb, Dr. Byrdsong served as the Associate Vice President for Research Administration at Wellstar Health System.  In this role, Dr. Byrdsong served as the Institutional Official and Chief Research Administration Officer with operational oversight of all research administration activity and served as the liaison to pharmaceutical sponsors and other funding agencies.  Dr. Byrdsong has served in several capacities in academic affairs and health sciences education.  He held the role of Vice President for Academic Planning and Strategic Initiatives at Augusta University where he was the institution's Chief Academic Planning Officer and oversaw strategic partnerships with the Augusta and surrounding communities.  He also served as the Associate Vice President for Academic and Research Affairs for Health Sciences at Virginia Commonwealth University (VCU).  At VCU, Dr. Byrdsong was the Chief Health Sciences Academic Officer with academic oversight of the Schools of Medicine, Dentistry, Pharmacy, Nursing, and Allied Health Professionals. Dr. Byrdsong has also held positions at Morehouse School of Medicine, and locally, at Meharry Medical College and Vanderbilt University Medical Center.  Dr. Byrdsong is an avid public speaker and frequently speaks to audiences around the world on the topics of research ethics, regulatory compliance, and human subjects protections. 
Dr. Byrdsong received his Bachelor and Master's Degrees in Biology from Middle Tennessee State University and his Doctor of Education degree from Tennessee State University.  He is a Certified IRB Professional, and a Certified Clinical Research Professional.  Dr. Byrdsong is also currently the President of the Society of Clinical Research Associates (SOCRA) and a Member of the Board of Directors for the Association for the Accreditation of Human Research Protections Programs (AAHRPP).