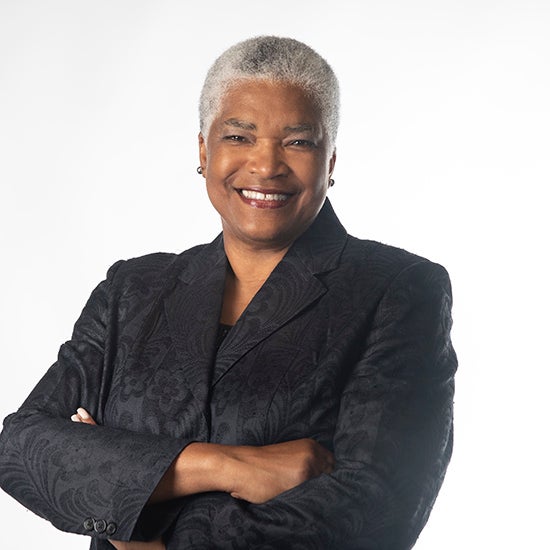 Norma Burgess
Provost's Office
Associate Provost




Biography
Norma J. Bond Burgess came to Lipscomb in August 2009 as the founding dean of the College of Arts & Sciences. Under her leadership, the college grew into a thriving academic unit with the successful merger of the College of Natural & Applied Sciences and the College of Arts & Humanities. Several years later, she oversaw the creation of the George Shinn College of Entertainment & the Arts. The College of Arts & Sciences then became the new College of Liberal Arts & Sciences.
Today, Burgess is Professor of Sociology and Family Science and serves as Associate Provost for Diversity, Inclusion and Special Initiatives with goals to grow and serve the Lipscomb community by helping academic departments and colleges become more diverse. Programs and initiatives are being developed to create cultural awareness on campus and to foster respect for diversity and inclusion in the campus community.
Prior to her arrival at Lipscomb, Burgess served as founding dean of the College for Graduate Studies at Chatham University in Pittsburgh. As she built that college, Burgess was responsible for every aspect of graduate education, including new program development, faculty evaluation, budgetary development and management, faculty and support services.
From 1993-2007 at Syracuse University, Burgess earned the rank of full professor while chairing the Department of Child and Family Studies; she also served as academic co-chair for the Bachelor of Professional Studies program. Internationally, she served as a visiting professor for the University of the Aegean in Rhodes, Greece, and as a member of the summer faculty at Cornell University. Burgess is a widely respected scholar with a focus on families, work and leadership development.
She served as chair of the women's caucus for the American Association of Higher Education and is currently president-elect of the National Council on Family Relations, the premier professional association for understanding families through interdisciplinary research, theory and practice. She is co-author of African American Women: An Ecological Perspective (2000) and numerous articles, presentations and writings on work and family life, leadership, faculty development and workplace diversity.
Burgess holds a doctorate in sociology and a master's degree in public affairs from North Carolina State University and the Bachelor of Arts degree in political science from the University of Tennessee-Martin. She is a native of Stanton, Tennessee.