Welcome Back, Future Pharmacists!
September 8, 2021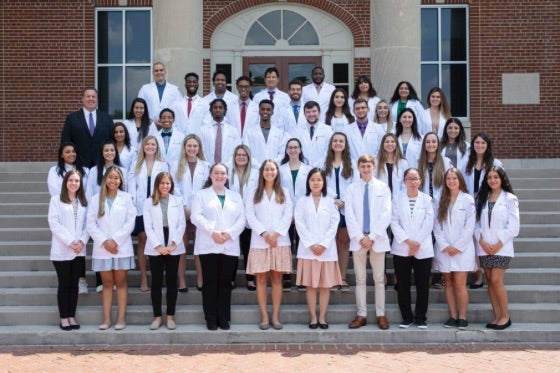 Classes have officially started for our students here at Lipscomb University College of Pharmacy. P1s, P2s, and P3s are already visiting their IPPE sites in and around Nashville, and our P4 students are serving their APPE sites to the best of their abilities. A few weeks ago, campus was essentially a wasteland. Now, we have regular visitors in our office! We are so happy to have our students here so we can start working toward some sense of normalcy. Masks are still mandated indoors for both vaccinated and non-vaccinated individuals, but campus is coming alive again.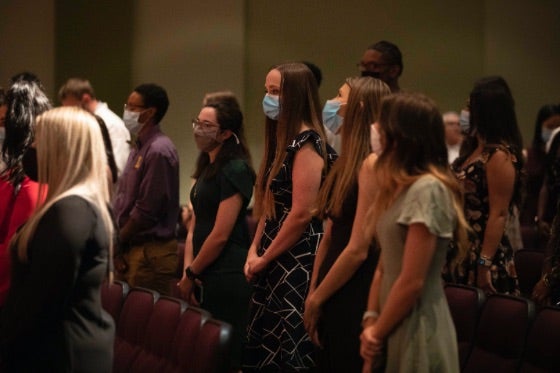 Before the semester officially began, we welcomed our P1 class with several days of new student orientation. During this time, they learned their way around campus, filled out some important paperwork, learned how classes would be set up, and participated in group activities. We wanted every member of the class to feel prepared for the first day of class and to bond with the rest of their group. During a scavenger hunt activity, several groups of students came by my desk looking for clues and I could already see connections forming between some of the students! After a year of social-distancing and limited interaction with other humans, it seems that the future pharmacists are just as excited as we are to be back together. At the end of the week, we held the annual white coat ceremony, officially kicking off the students' pharmacy careers.
As an institution, Lipscomb University is undergoing some significant changes. Earlier this year, the president of the university, Dr. Randy Lowry, announced that he would be stepping down from that role, beginning a nation-wide search for a new president. Dr. Lowry served Lipscomb University for over 16 years, working hard to improve the university and secured funds that benefitted every field of study Lipscomb has to offer, including the College of Pharmacy and Health Sciences. Here at the college, we wish Dr. Lowry nothing but the best as he begins to serve Lipscomb in a new capacity as chancellor.
To mark the beginning of the academic school year, Lipscomb held its annual Convocation, during which the president-elect, Dr. Candice McQueen, took the stage and welcome all students back to campus after what has been a particularly difficult year. The students, faculty, and staff were all present to witness Dr. McQueen's first major address to those attending the convocation. The College of Pharmacy and Lipscomb University are thrilled to begin this chapter with the new president. Dr. McQueen's first day as Lipscomb's president was Tuesday, September 7.
As staff members in the office of student affairs, we are always here to make you feel welcome (and maybe offer you a sugar cookie or two). Even though we are still living in somewhat unprecedented times, your experience while enrolled in our pharmacy program is one we hope is positive and engaging. We encourage students to stop by often and say hi!
---
Off-Script: A Behind-the-Scenes Look at Lipscomb University College of Pharmacy
---