God's narrative on Earth includes each and every one of us. God is inviting you to be a part of the story He is writing in the world today as well as tomorrow.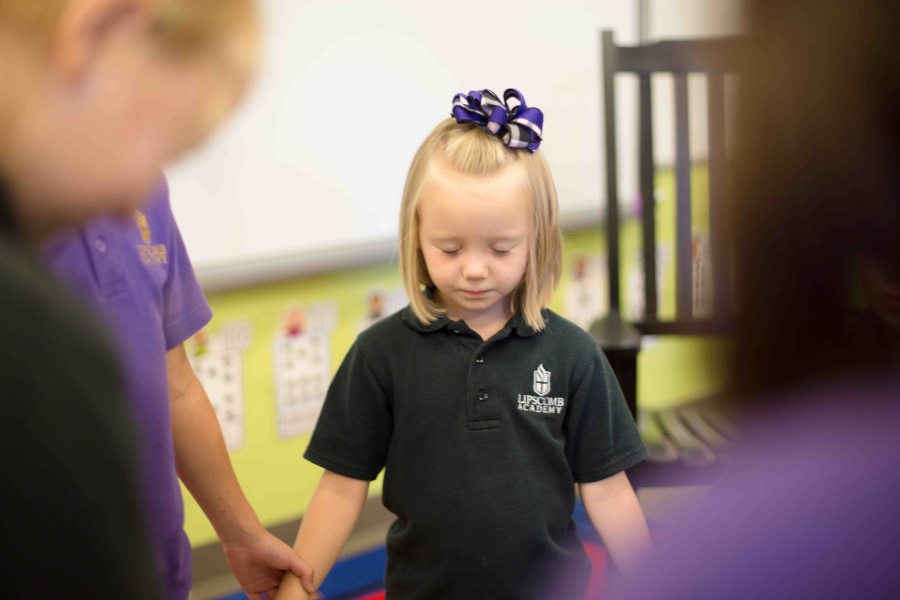 Life at Lipscomb Academy is a daily, personal process of growing more aware of God's presence and becoming more like Christ, through the Spirit. Members of the Lipscomb community strive to live in right relationship with God, ourselves and others, in every dimension of life.
Spiritual formation is woven into everything we do, including academics. Science experiments become an opportunity to recognize the power and activity of God on earth. Historical events become a chance to discuss relevant issues and topics in society today. Journaling on literature becomes your child's doorway to see how their life is a part of God's bigger story. Faith is integrated into Lipscomb's curriculum through foundational standards that teachers use to teach students how to engage the world with Kingdom vision, how to encounter God's presence, how to see all people as created in God's image, and more.
2019-20 Theme
"For we are God's handiwork, created in Christ Jesus to do good works, which God prepared in advance for us to do." Ephesians 2:10

Each year, our students create our Spiritual Formation theme. This year, students have selected "Created'' as their theme. We believe that God is a God with the power to create, and He has created each of us to purpose and meaning in this world. As our students and faculty come to understand God as having the ability to make new, we also want our students to see themselves, and others, as created in God's image.