Spiritual Formation
God's narrative on Earth includes each and every one of us. God is inviting you to be a part of the story He is writing in the world today as well as tomorrow.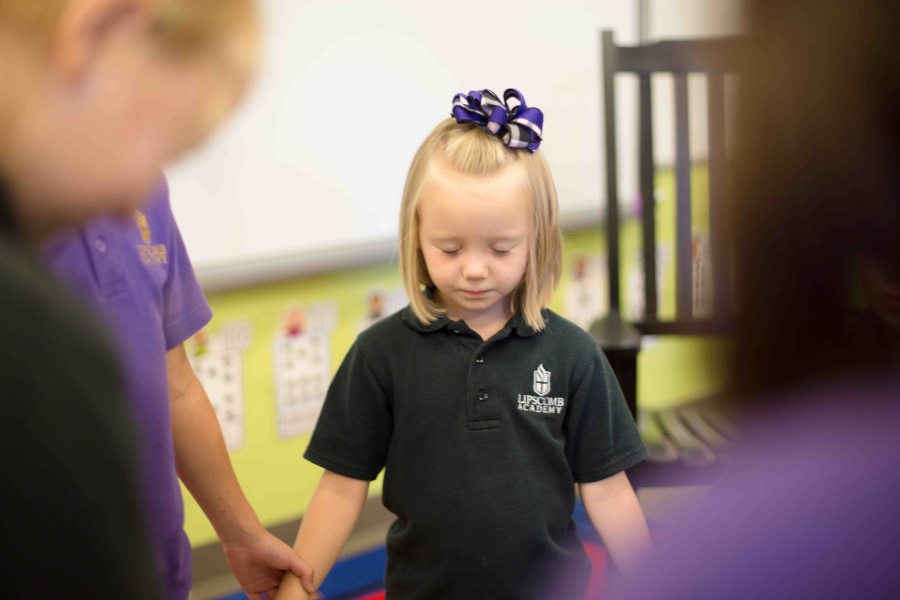 Life at Lipscomb Academy is a daily, personal process of growing more aware of God's presence and becoming more like Christ, through the Spirit. Members of the Lipscomb community strive to live in right relationship with God, ourselves and others, in every dimension of life.
Spiritual formation is woven into everything we do, including academics. Science experiments become an opportunity to recognize the power and activity of God on earth. Historical events become a chance to discuss relevant issues and topics in society today. Journaling on literature becomes your child's doorway to see how their life is a part of God's bigger story. Faith is integrated into Lipscomb's curriculum through foundational standards that teachers use to teach students how to engage the world with Kingdom vision, how to encounter God's presence, how to see all people as created in God's image, and more.
2020-21 Theme
"And I pray that you, being rooted and established in love, may have power, together with all the Lord's holy people, to grasp how wide and long and high and deep is the love of Christ, and to know this love that surpasses knowledge—that you may be filled to the measure of all the fullness of God." Ephesians 3:17-19

Each spring semester, our high school chapel practicum class creates the upcoming academic year's theme. Once again, they have done an outstanding job putting together a theme that will help us focus on the roots of our faith and the life of Christ.