Athletic Training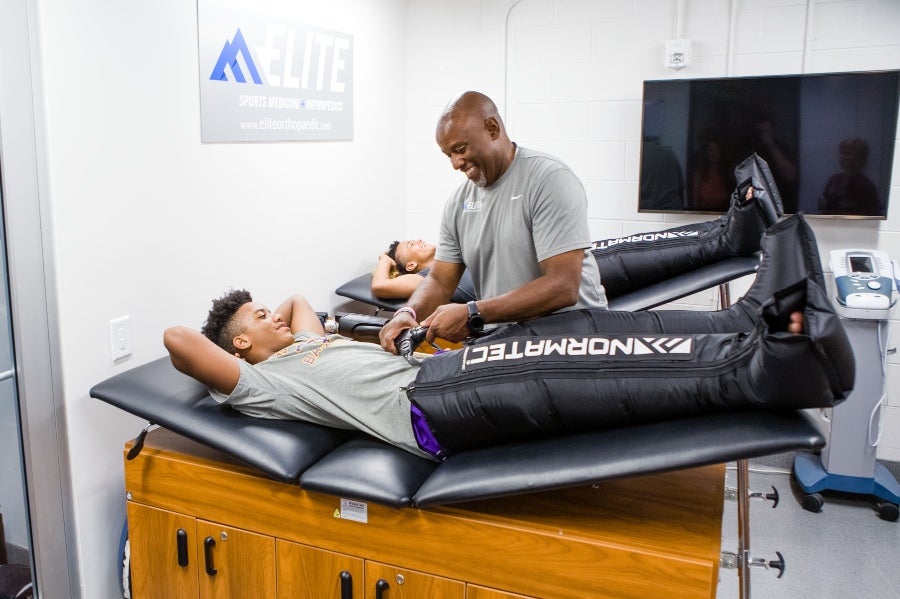 Elite Sports Medicine
Lipscomb Academy, in partnership with Elite Sports Medicine and Orthopedics, is dedicated to providing excellent care for our student-athletes. Lipscomb Academy and Elite have a long standing relationship that services every aspect of the healthcare continuum from our athletic trainer to services provided by our sports medicine physician.  
Athlete Care
We employ a certified athletic trainer, Ken Tyler, in partnership with Elite Sports Medicine. We work closely with our student-athletes in preventing, diagnosing and treating injuries. The goal of the Lipscomb Academy sports medicine staff is to provide the highest quality comprehensive care to our student athletes throughout their athletic participation. 
Health Service
The Elite Sports Medicine and Orthopedic community offers a variety of services for our student athletes such as sports physicals, orthopedic care and physical therapy.